ONKRON TV Wall Mount Swivel Tilt for 40-75 Inch Flat & Curved LED TVs / VESA Wall Mount min 100x100 - 600x400 max / Supports Screens up to 45.5 kg, White M6L-W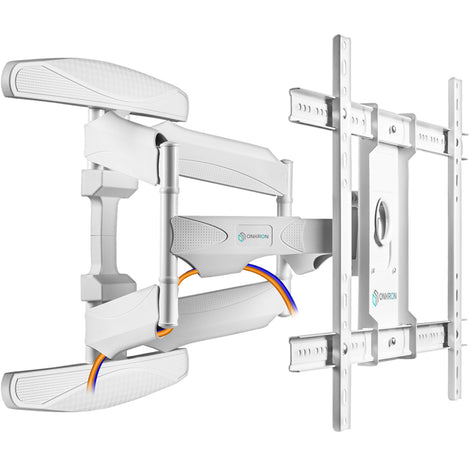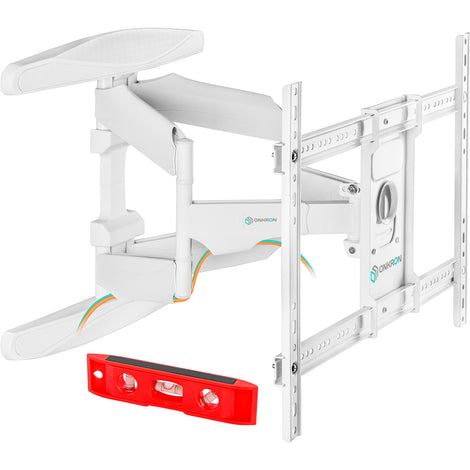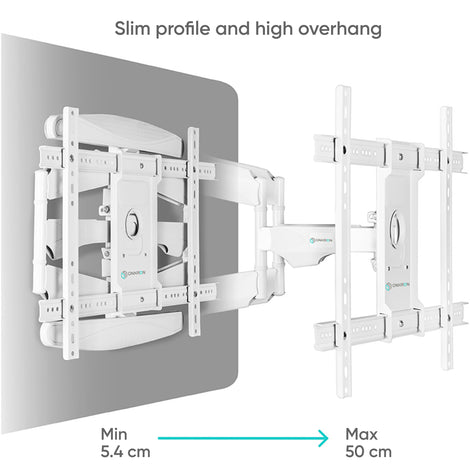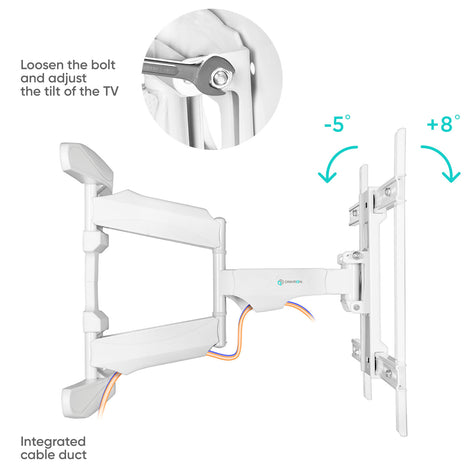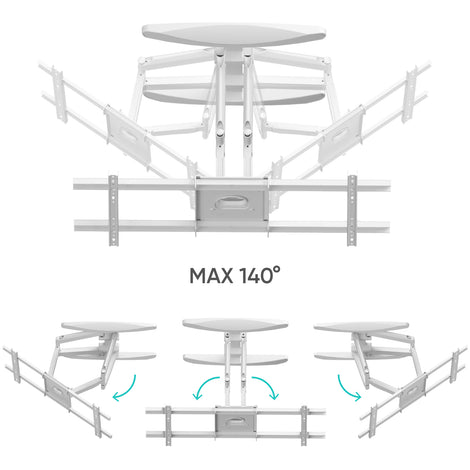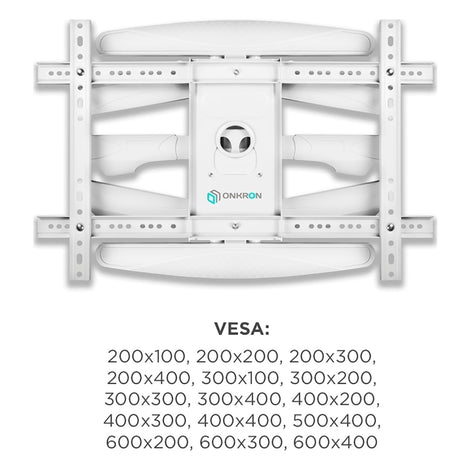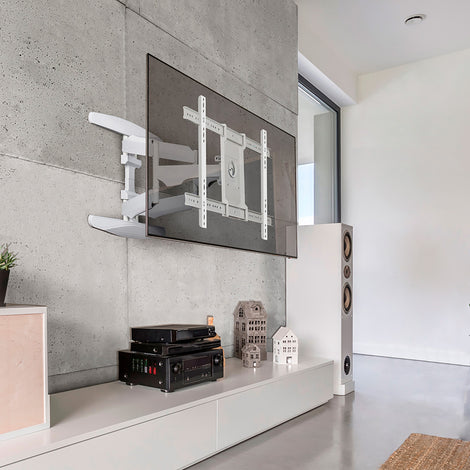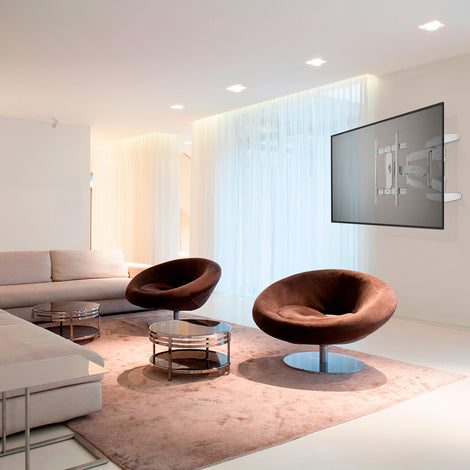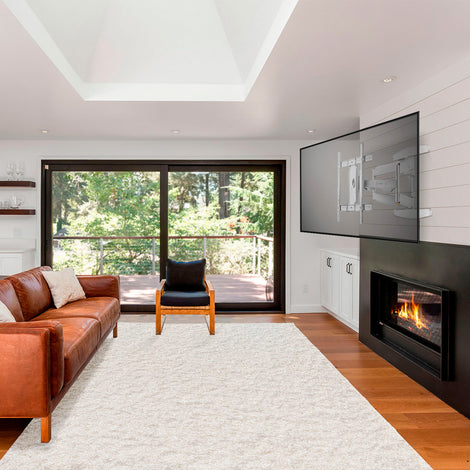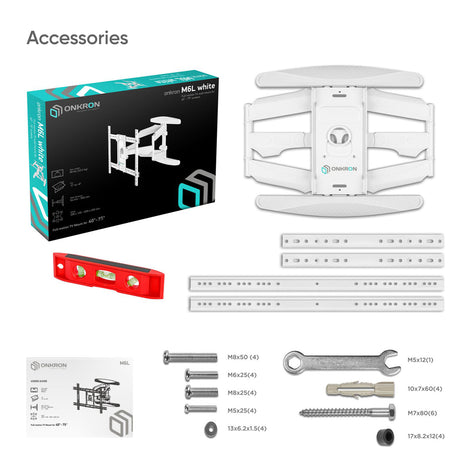 ONKRON TV Wall Mount Swivel Tilt for 40-75 Inch Flat & Curved LED TVs / VESA Wall Mount min 100x100 - 600x400 max / Supports Screens up to 45.5 kg, White M6L-W
For business
We have a special offer if you are interested in buying M6L-W wholesale. Just send form.

🔹 FEATURES: Universal swivel and tilt TV wall mount suitable for 40-75 inch TVs, PC monitors, screens, plasma with a weight capacity of up to 45.5 kg. Supports VESA standards 200x100 - 600x400. Compatible with most TV brands. Please check VESA, weight, and size of your TV before purchasing.
🔹 BETTER ANGLES: Optimal viewing angles with tilt ranging from -5° to +8° and swivel up to 140° degrees, extendable (distance from the wall) 54 - 500 mm. Designed for maximum flexibility in viewing with TV mount.
🔹 PRACTICALITY: The modern design of this swivel TV wall mount includes plastic covers to keep cables in place, ensuring safety and a clean look.
🔹 EASY INSTALLATION: The screen can be perfectly leveled horizontally using a built-in spirit level. All necessary accessories and instructions are included in the package for easy installation of the TV swivel wall mount.
🔹 QUALITY: The TV wall mount is made of high-quality steel. It boasts high production quality, including premium materials, excellent painting, and processed steel. Comes with a 5-year warranty for your peace of mind.
SHIPPING POLICY
Standard and express delivery is available, the cost is calculated automatically upon specifying the address in the shopping cart.
Standard delivery: 2 - 4 business days
Express delivery: 1 - 2 business days
Pickup is free of charge, usually ready in 24 hours.
Price is calculated separately for bulk orders.
You can address any queries by email 
support@onkron.co.uk