ONKRON TV Wall Mount - Rotatable / Min 75x75 Max VESA 100x100 Wall Mount for 10-35 Inch Flat&Curved LED TVs, Supports Screens up to 20 kg, Black R1-B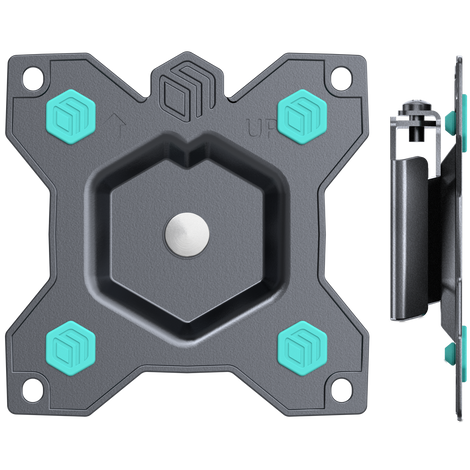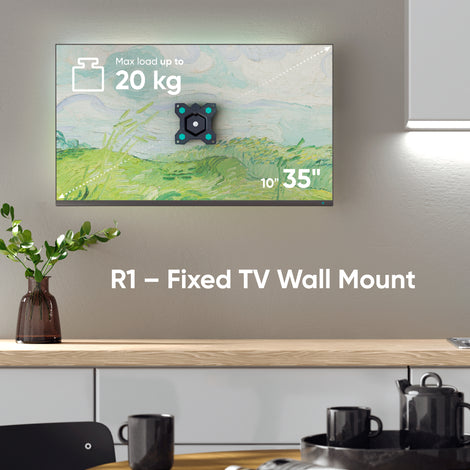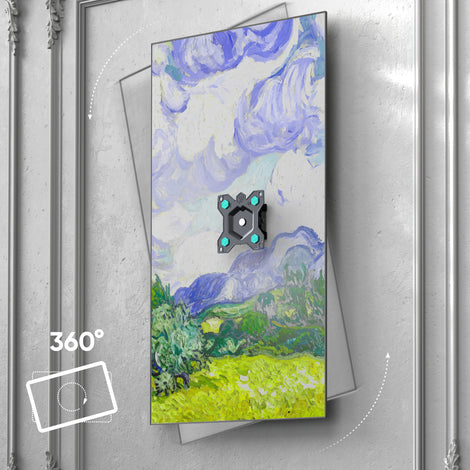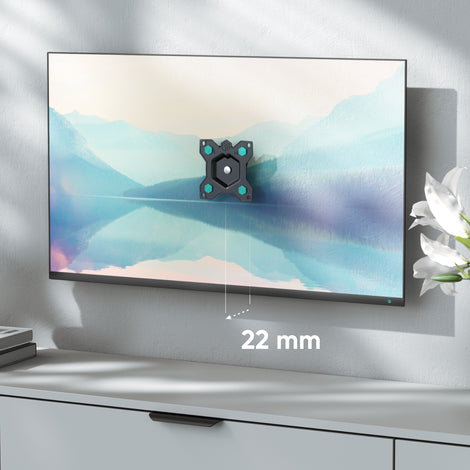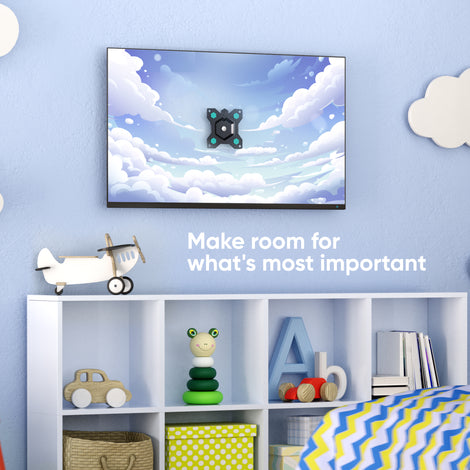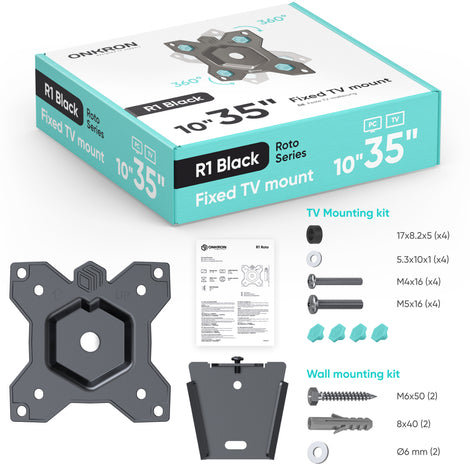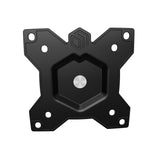 ONKRON TV Wall Mount - Rotatable / Min 75x75 Max VESA 100x100 Wall Mount for 10-35 Inch Flat&Curved LED TVs, Supports Screens up to 20 kg, Black R1-B
For business
We have a special offer if you are interested in buying R1-B wholesale. Just send form.

R1 Roto – Compact Rotating TV Wall Mount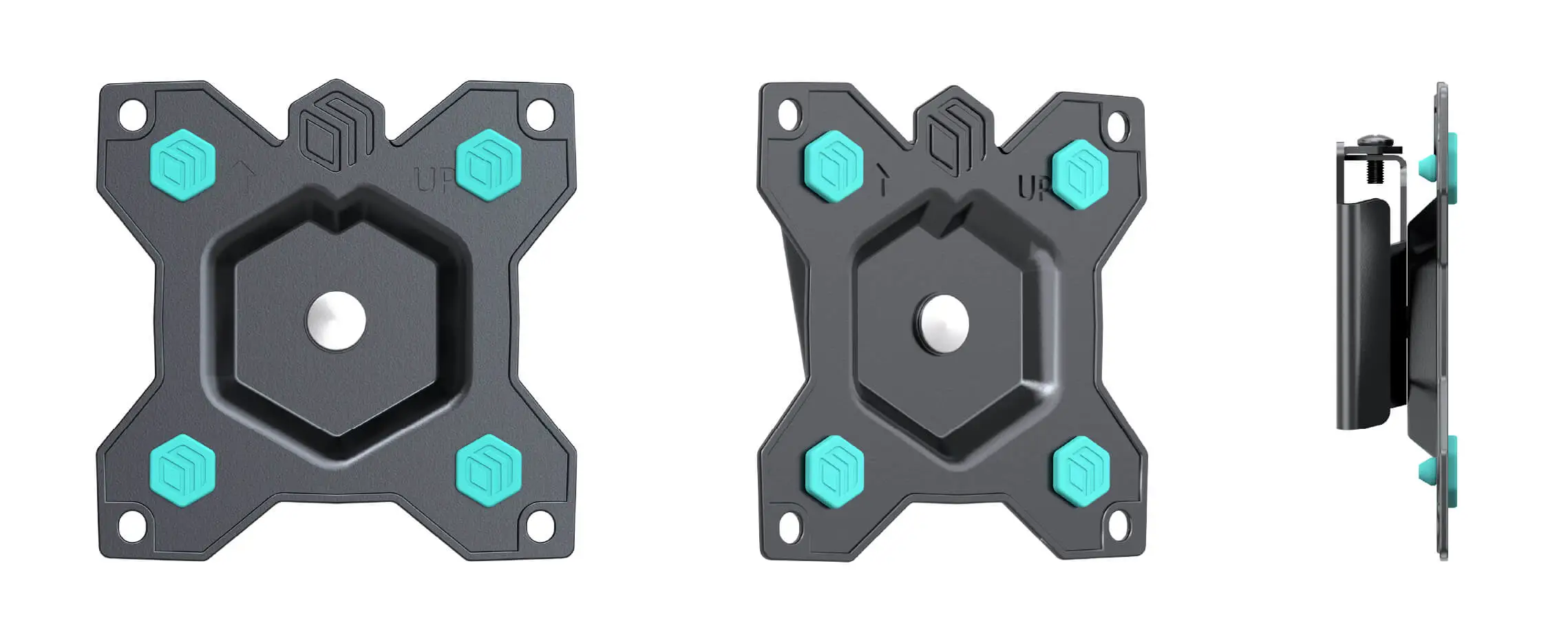 VESA
75x75 - 100x100
Max load
20 kg
Wall distance
22mm
Rotation
360°
TV size
10"– 35"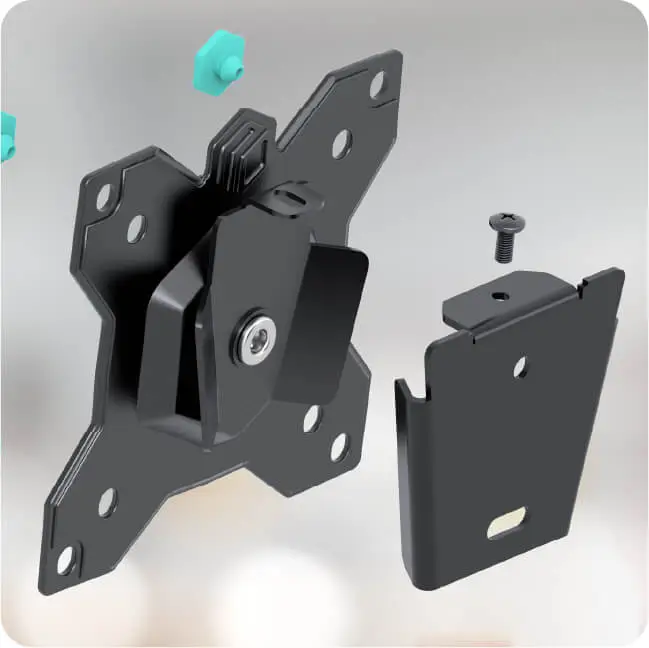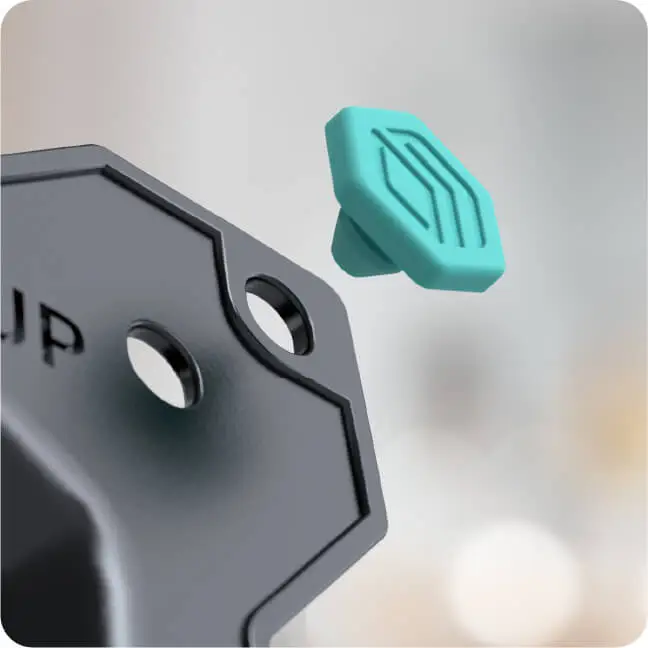 Short wall distance - 22mm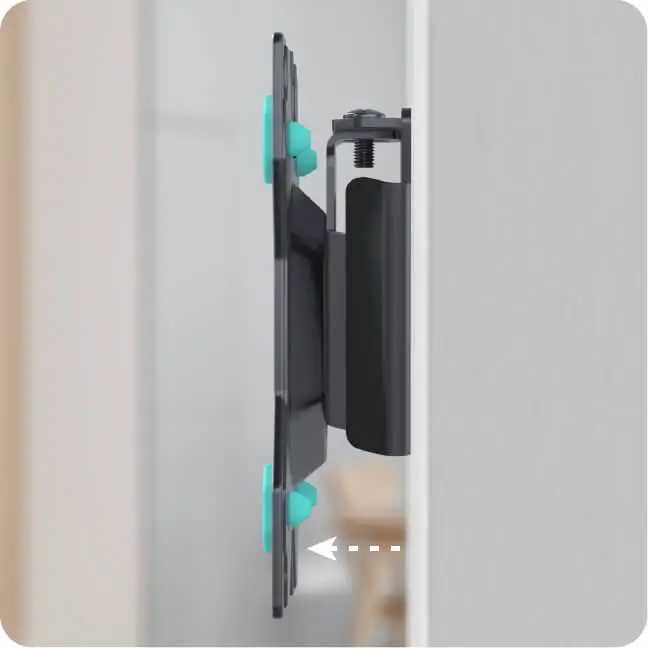 Multiple VESA mounting options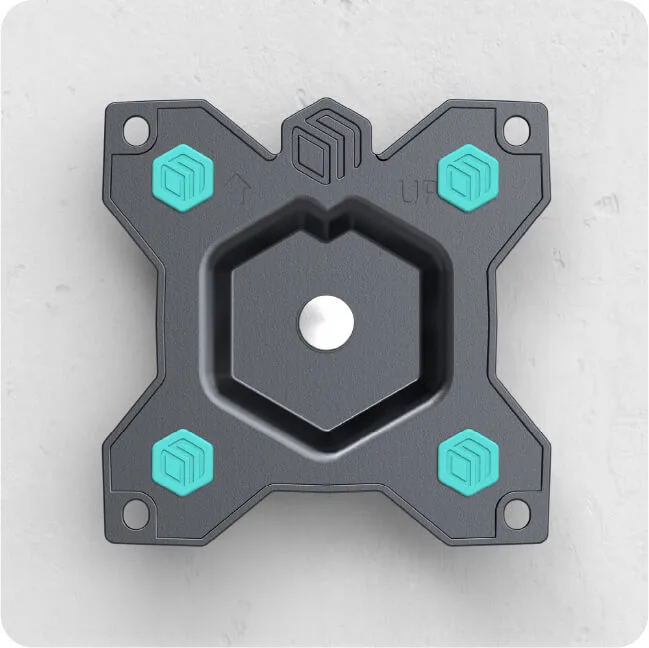 Compatible with PC monitors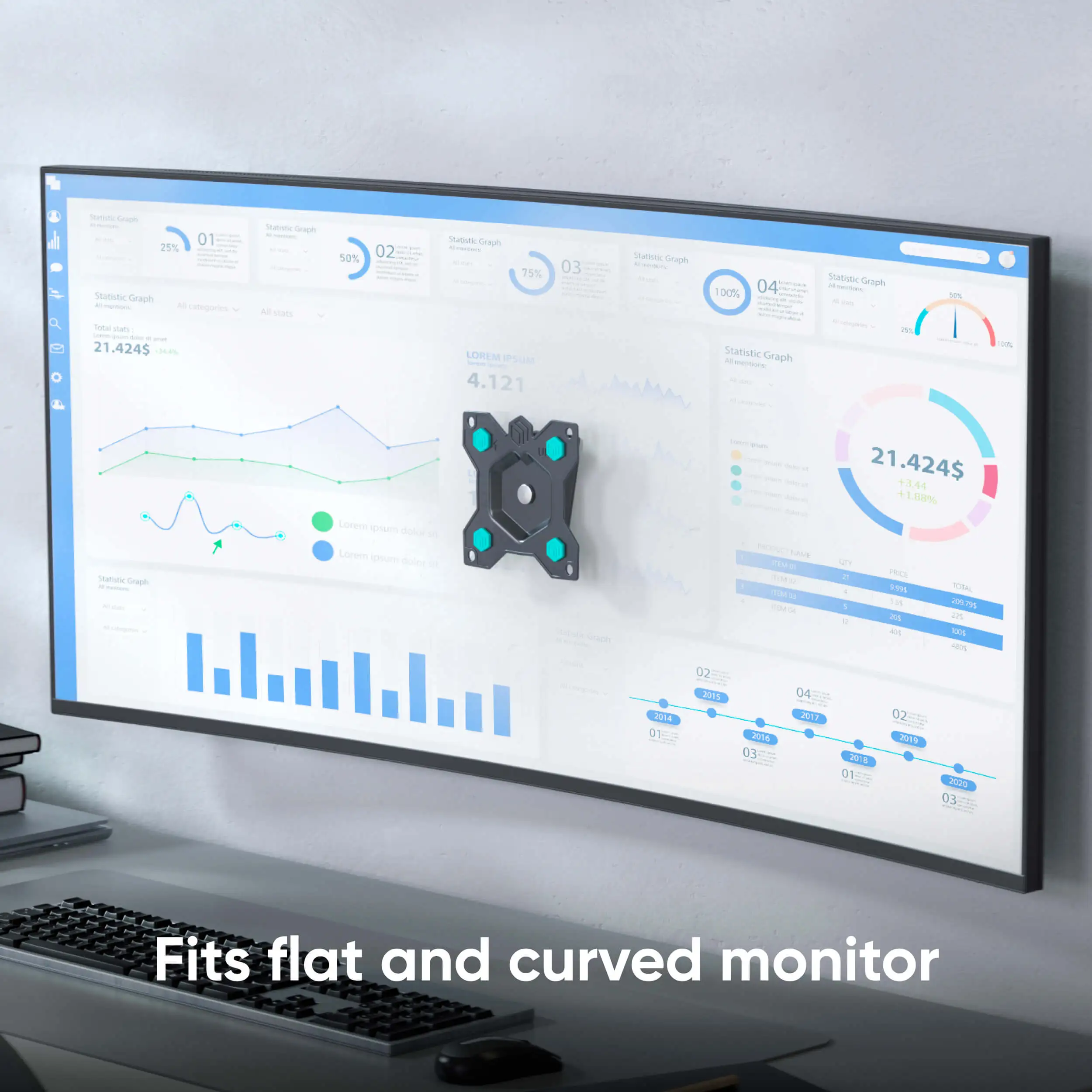 Install the tamper proof screw* for extra protection against TV theft
*The tamper proof screw is not included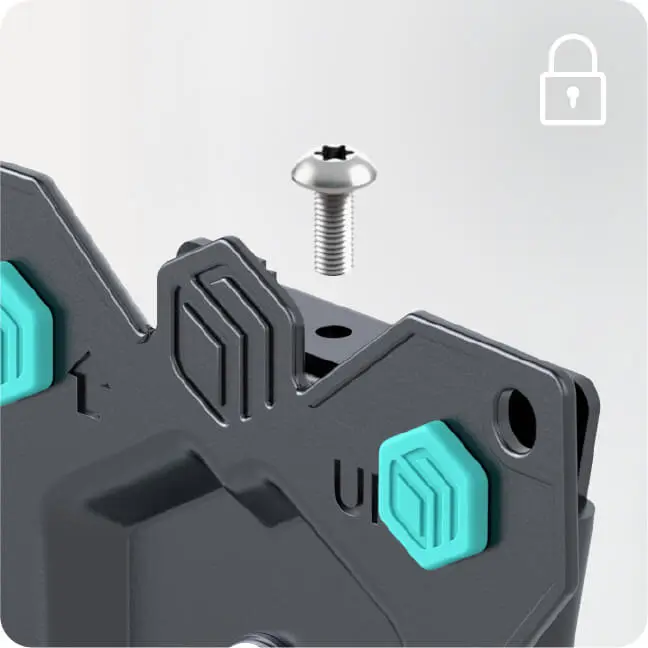 VESA adapter A2G*
*not included
VESA
200x100 - 200x200
TV size
up to 55"
Max load
20 kg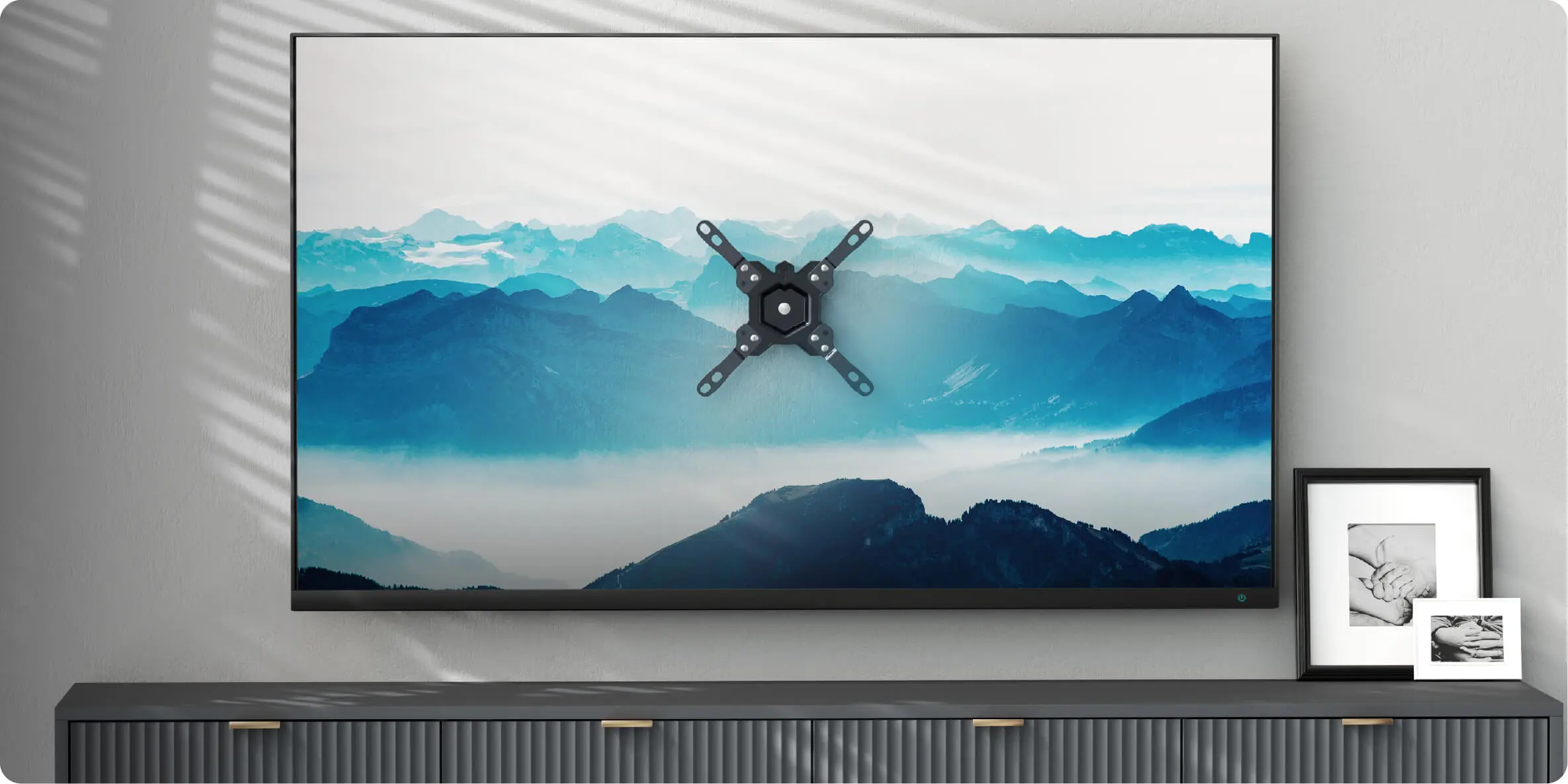 SHIPPING POLICY
Standard and express delivery is available, the cost is calculated automatically upon specifying the address in the shopping cart.
Standard delivery: 2 - 4 business days
Express delivery: 1 - 2 business days
Pickup is free of charge, usually ready in 24 hours.
Price is calculated separately for bulk orders.
You can address any queries by email 
support@onkron.co.uk