ONKRON Swivel Caster Wheels 75 mm Set of 4 Heavy Duty Steel Bearing Wheels - AWL75 Black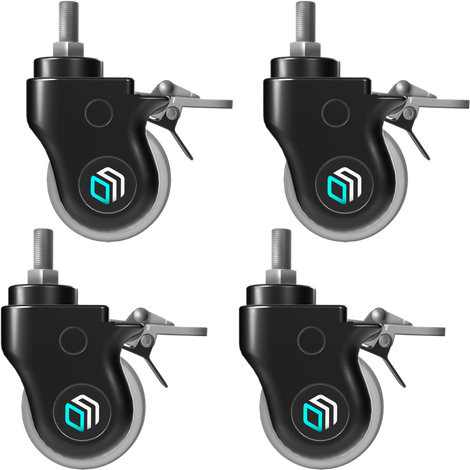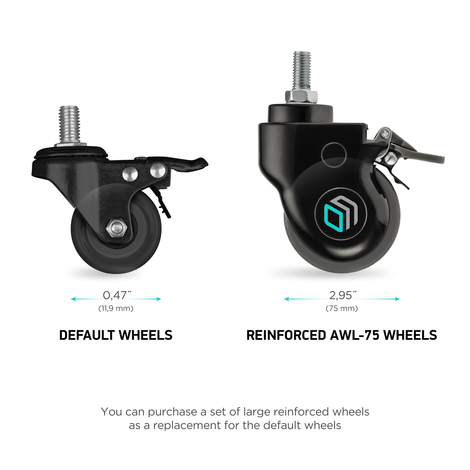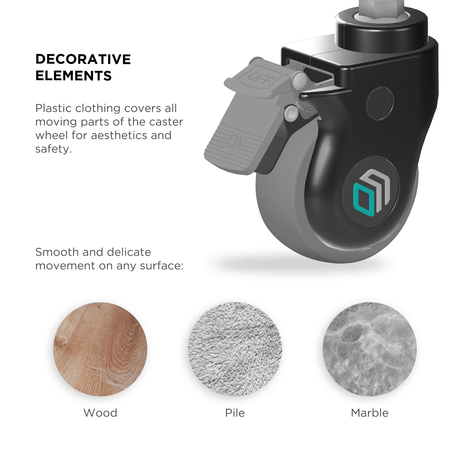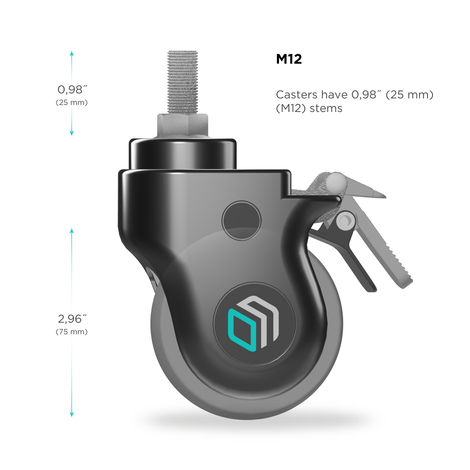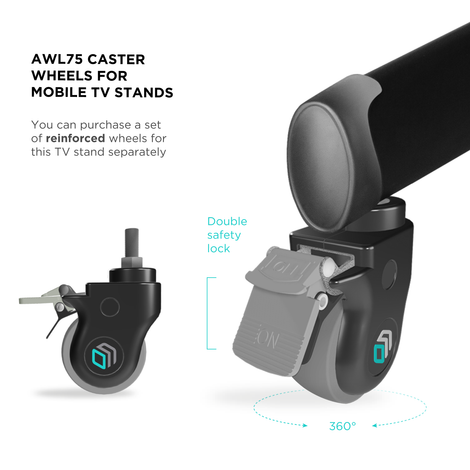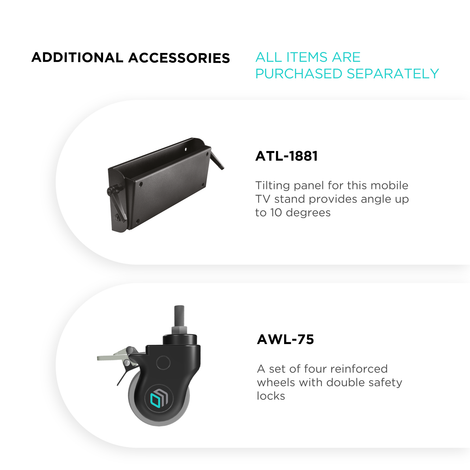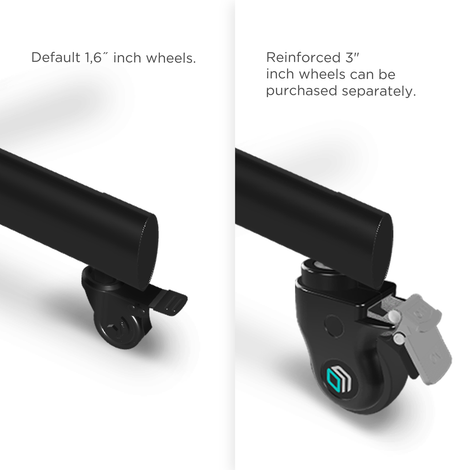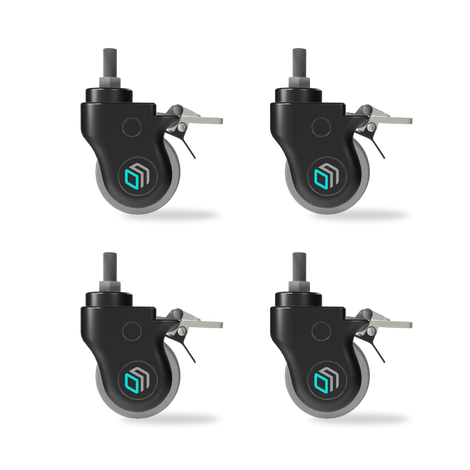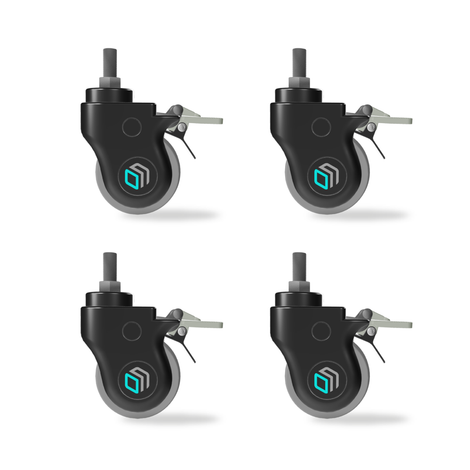 ONKRON Swivel Caster Wheels 75 mm Set of 4 Heavy Duty Steel Bearing Wheels - AWL75 Black
For business
We have a special offer if you are interested in buying AWL75-BLK wholesale. Just send form.
CUSTOMIZE IT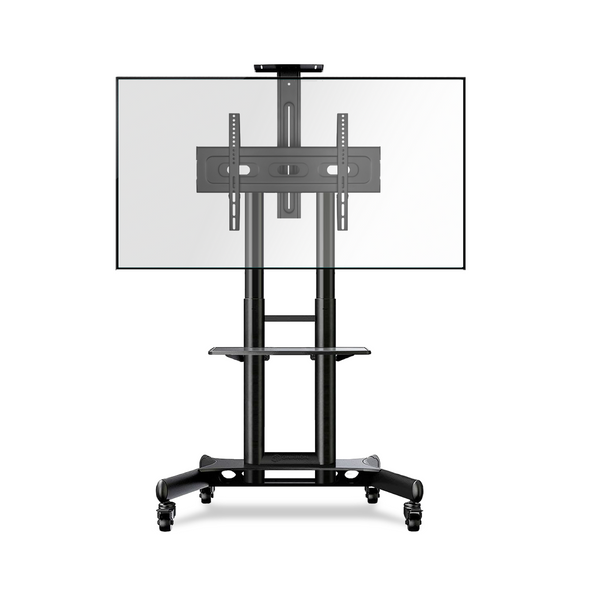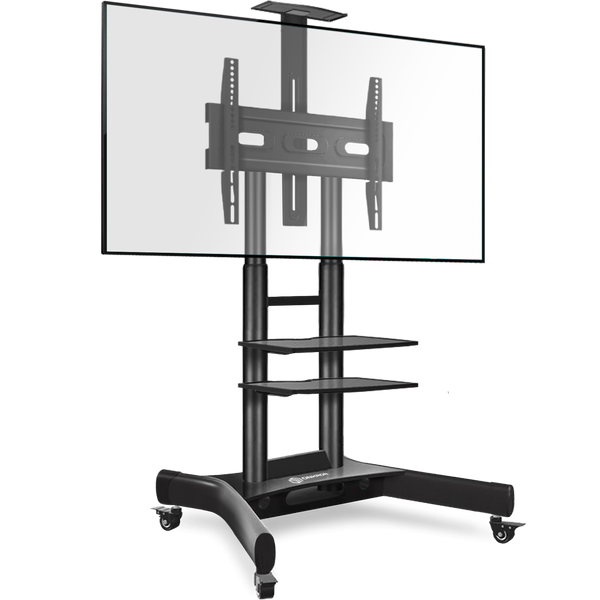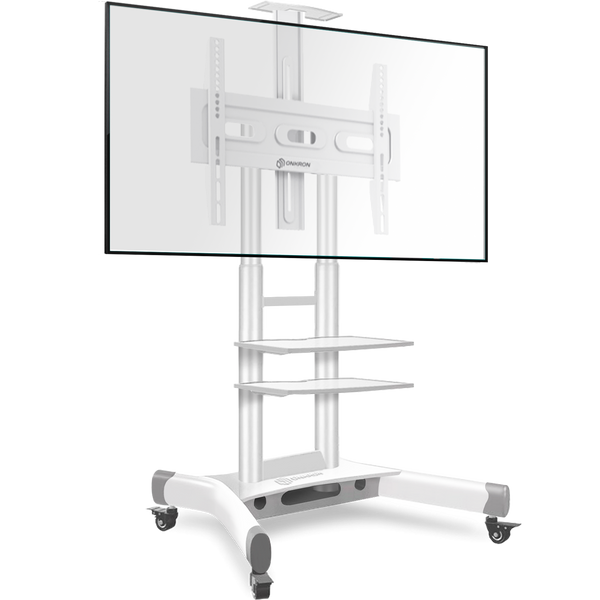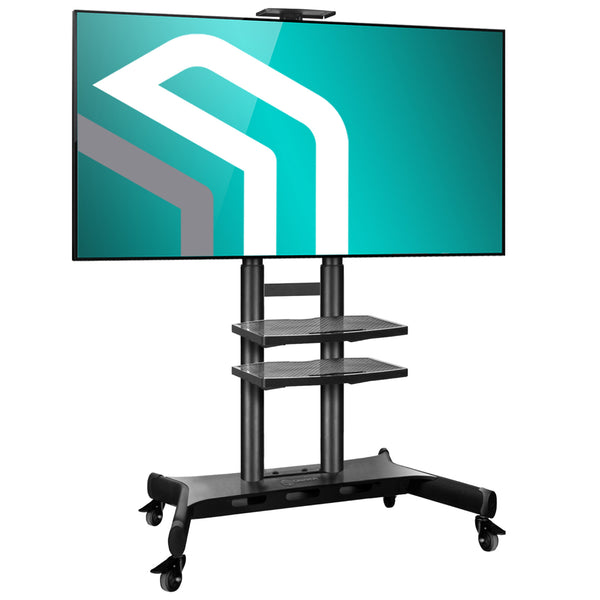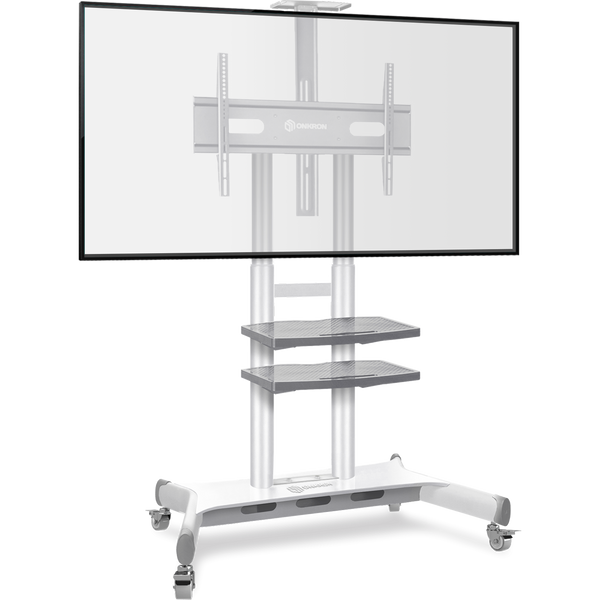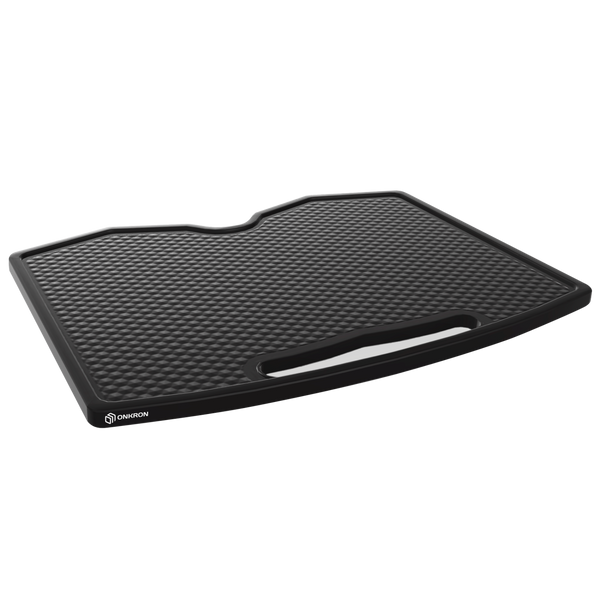 About ONKRON AWL75
Max Load
25 kg. each
Material
Steel bearings, plastic, rubber
ONKRON AWL75 is a pack of 4 universal caster wheels compatible with ONKRON TV stands designed to withstand high weights and suitable for use on any surface - from thick carpets to rough concrete. Highly maneuverable wheels have swivel function for easier use – roll anywhere you want and lock them with integrated double lock to prevent both rolling and swiveling for maximum safety.
Multipurpose 2.95-inch size of the wheels with a 0.47" (M12) stem can be attached to any desk, cart or a mobile TV stand; these locking caster wheels can be a perfect replacement for standard wheels of TV carts by ONKRON, including models TS1551, TS1881, TS2771 and others (all mobile stands except for TS1351 and TS2551).
Elegant design
Each caster features elegant and durable plastic casing which will look great on any kind of equipment, not just ONKRON TV stands. Casing protects the wheels from the elements - be it cat hair or dust.
Locking mechanism
Easy-to-use reliable locking mechanism protects your equipment from involuntary movement. Once locked, the casters stay firmly in place.
Heavy-duty
The casters are made of high-quality materials - both inside and outside. Steel bearings insure smooth and silent movement as well as impressive load capacity of up to 25 kg. on each wheel. Abrasion-resistant thermoplastic gray rubber will roll smoothly on any surface.
SHIPPING POLICY
Standard and express delivery is available, the cost is calculated automatically upon specifying the address in the shopping cart.
Standard delivery: 2 - 4 business days
Express delivery: 1 - 2 business days
Pickup is free of charge, usually ready in 24 hours.
Price is calculated separately for bulk orders.
You can address any queries by email 
support@onkron.co.uk