ONKRON Freestanding TV Stand Mount Arm for 9 Screens 18"-26" up to 90 kg Tilting Adjustable FSPRO1L-33 Silver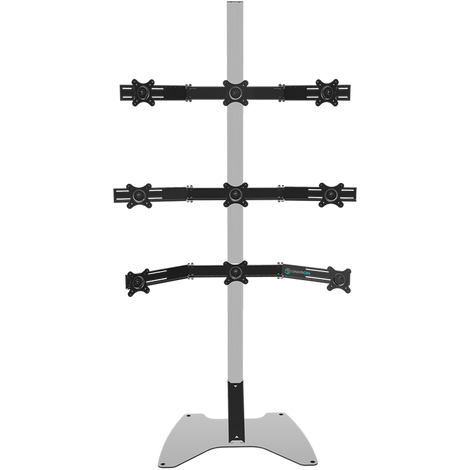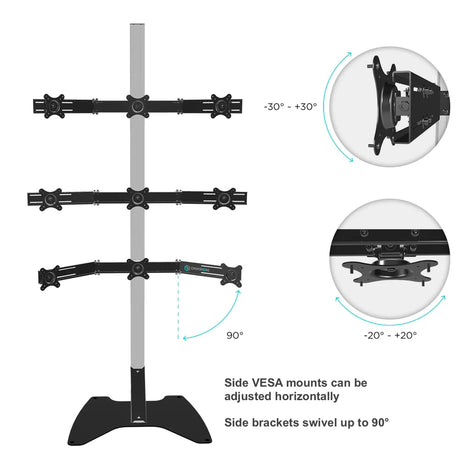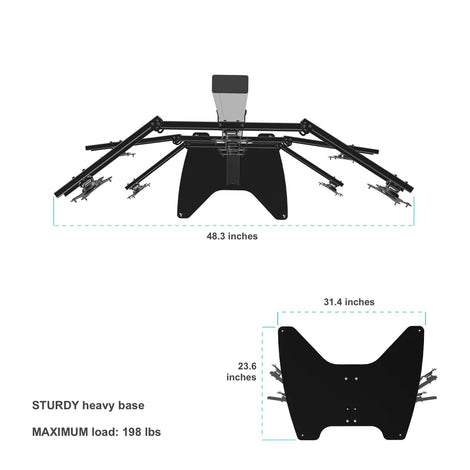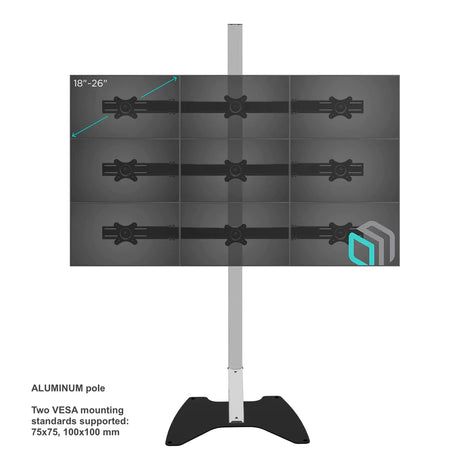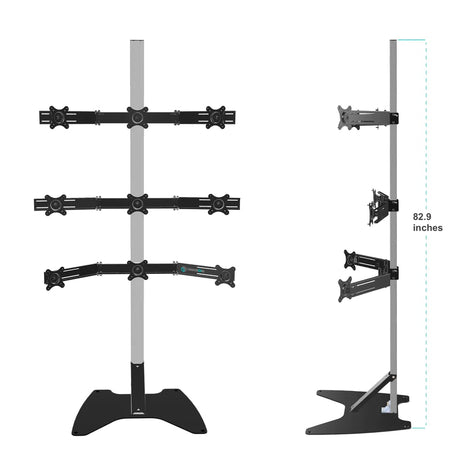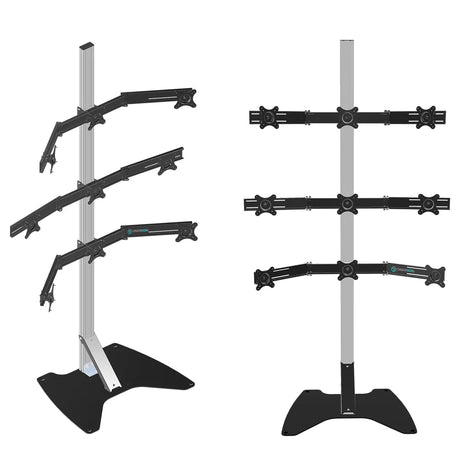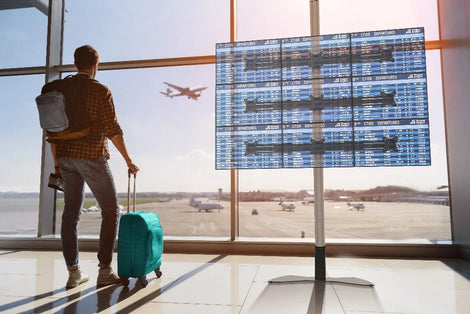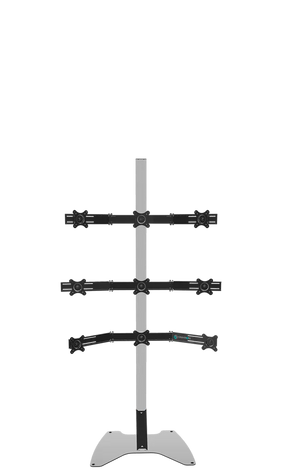 ONKRON Freestanding TV Stand Mount Arm for 9 Screens 18"-26" up to 90 kg Tilting Adjustable FSPRO1L-33 Silver
For business
We have a special offer if you are interested in buying FSPRO1L-33 wholesale. Just send form.

Freestanding TV stand for 9 monitors with diagonals between 18" and 26" each weighing no more than 10 kg (max load 90 kg) with VESA 75x75 and 100x100 mm. Professional solution for transport infrastructure hubs, shopping malls, offices, etc. 
Pole height 2106 mm, base dimensions - 800x600 mm. Pole material - aluminum, base and VESA mounts material - steel. 
Screen tilting from -30° to +30°, screen swivel 20° in each direction, VESA bracket arm swivel - up to 90° in each direction. 
SHIPPING POLICY
Standard and express delivery is available, the cost is calculated automatically upon specifying the address in the shopping cart.
Standard delivery: 2 - 4 business days
Express delivery: 1 - 2 business days
Pickup is free of charge, usually ready in 24 hours.
Price is calculated separately for bulk orders.
You can address any queries by email 
support@onkron.co.uk