ONKRON Dual Screen VESA Panel Accessory for TS1881 up to 45x2 kg Mobile TV Stand ONKRON ADV1881 Black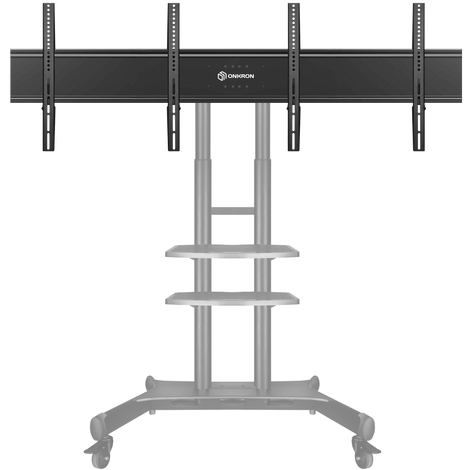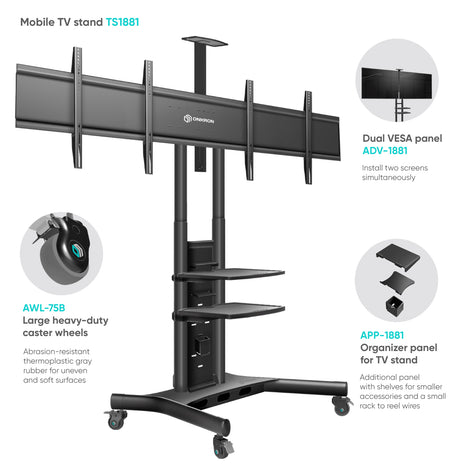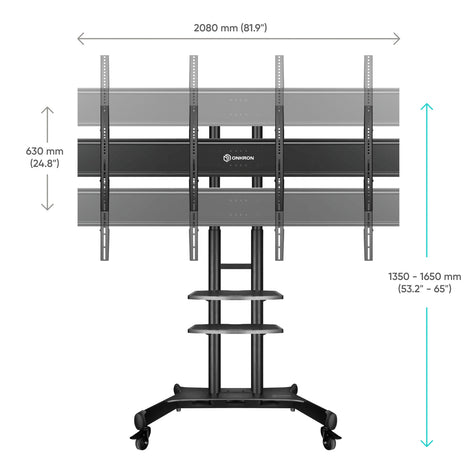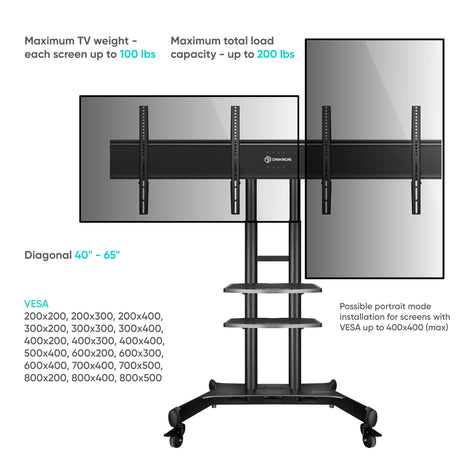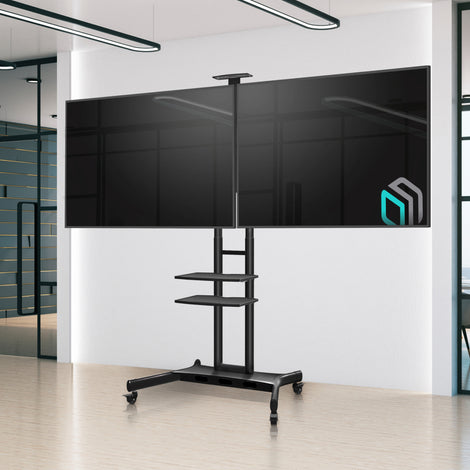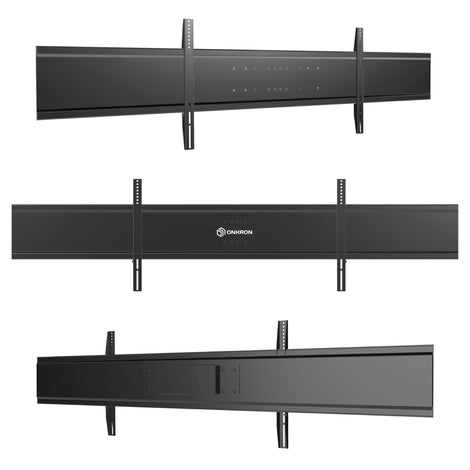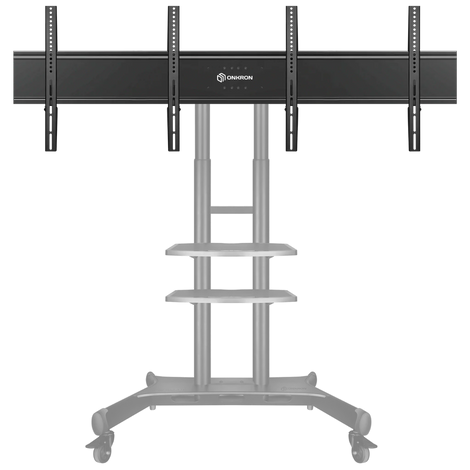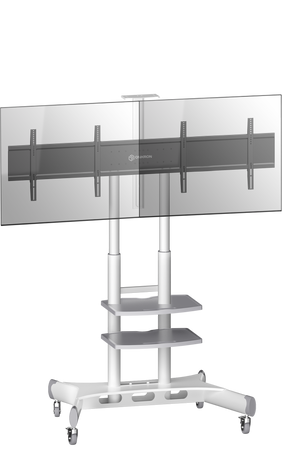 ONKRON Dual Screen VESA Panel Accessory for TS1881 up to 45x2 kg Mobile TV Stand ONKRON ADV1881 Black
For business
We have a special offer if you are interested in buying ADV1881-BLK wholesale. Just send form.

About ONKRON ADV1881 Black
VESA
200x200 - 800x500
Max Load
45x2 kg.
Material
Steel, plastic
Diagonal
32" - 65"
Dual screen VESA panel ADV1881 is an optional accessory for ONKRON TS1881 mobile TV stands. It allows owners of TS1881 TV stands install two screens measuring up to 65" in diagonal and weighing up to 45 kg each onto their TV stand.
Possible VESA configurations are from 200x200 mm to 800x500 mm when installing TVs in the usual landscape mode and up to 400x400 mm when installing screens in portrait mode.

ONKRON - Trusted design, excellent support.
VESA compatible
With this accessory, one can mount two displays, each one with VESA configuration ranging from 200x200 mm to 800x500 mm.
Easy installation
The accessory comes with all necessary hardware and clear instructions. Installation will be a breeze!
Screen orientation
The VESA panel can accommodate screens in both landscape and portrait modes.
Reliability
The accessory is made of high-quality commercial grade steel - ensuring complete ease of mind when hanging expensive TVs on the stand.
SHIPPING POLICY
Standard and express delivery is available, the cost is calculated automatically upon specifying the address in the shopping cart.
Standard delivery: 2 - 4 business days
Express delivery: 1 - 2 business days
Pickup is free of charge, usually ready in 24 hours.
Price is calculated separately for bulk orders.
You can address any queries by email 
support@onkron.co.uk