ONKRON Ceiling TV Mount Tilt Swivel Bracket for 4 Screens 32"-55" up to 36 kg CPRO2L-4 Black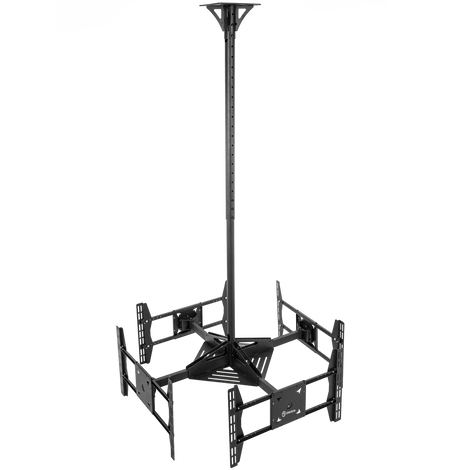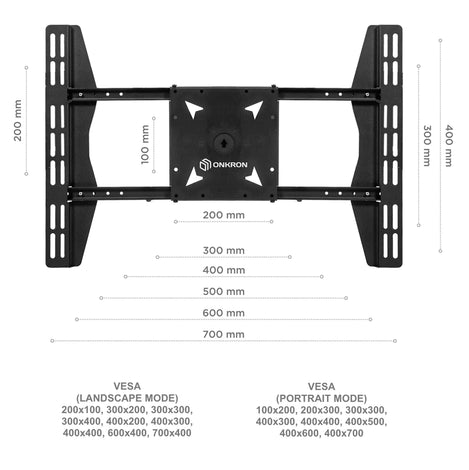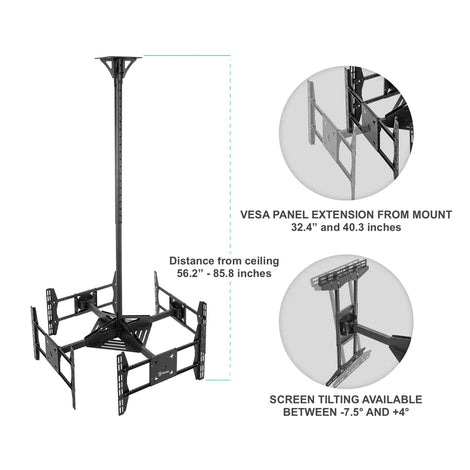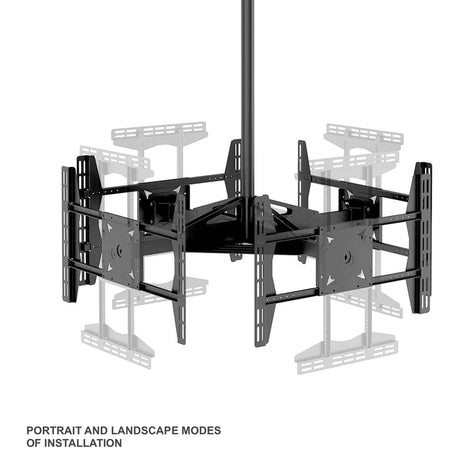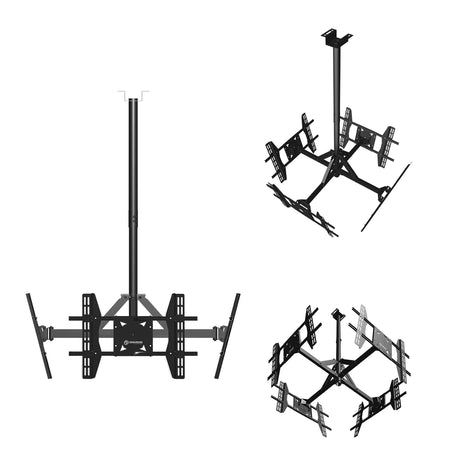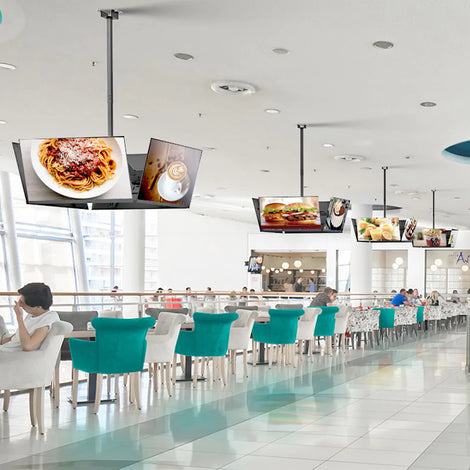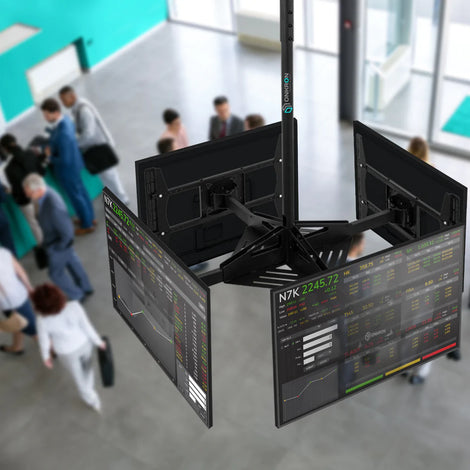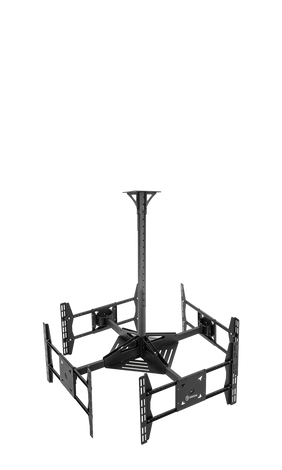 ONKRON Ceiling TV Mount Tilt Swivel Bracket for 4 Screens 32"-55" up to 36 kg CPRO2L-4 Black
For business
We have a special offer if you are interested in buying CPRO2L-4 wholesale. Just send form.

Ceiling TV Mount Bracket for 4 screens with diagonals between 32"-55", max load up to 36 kg for each screen. VESA panel can be installed both in portrait and landscape modes. Professional solution for offices, airports, restaurants, and any medium to large spaces where information display is crucial to everyday operations.
height adjustment of the screen;
tilt angle adjustment in the range from + 4° to -7.5°;
screen rotation angle up to 45°;
the rotation angle of the entire bracket is 360°.
The bracket design allows you to adjust the distance between opposite screens from 823 to 1029 mm. It is possible to extend the bracket to a distance from 1430 to 2180 mm and fix the screen.
The bracket is universal due to the variety of VESA sizes provided by the manufacturer – from 200x200 to 400x600 mm.
SHIPPING POLICY
Standard and express delivery is available, the cost is calculated automatically upon specifying the address in the shopping cart.
Standard delivery: 2 - 4 business days
Express delivery: 1 - 2 business days
Pickup is free of charge, usually ready in 24 hours.
Price is calculated separately for bulk orders.
You can address any queries by email 
support@onkron.co.uk