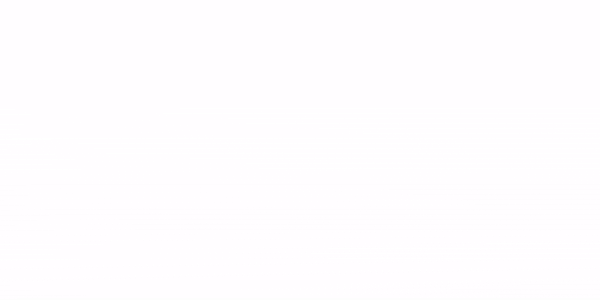 Like it or not, most of us are staying at home these days. However, we all still need to work, study, and run our businesses. Increasingly more people are switching to remote work and online learning. Many are using video conferencing apps which enable us to carry on with normal daily activities without endangering our health. To keep up a high level of productivity, remote work must be comfortable. ONKRON offers mobile TV stands for all types of TVs and screens, so with our help you can easily upgrade you current setup.
You can forget about stationary video conferencing equipment - if you mount a TV onto a rolling cart, any room can be used for online conferencing. This particular mobile TV stand has a webcam shelf underneath the screen, so you always have a place for the camera. If you are a teacher or a senior manager, chances are, you often have to talk to large groups of people. A big screen TV is just what you need in these situations. You can use our TV stands with the largest screens without losing the ability to easily maneuver the setup.
In the evenings, when you are done with remote work and your kids are finished with online learning, the portable video setup can be used as an entertainment center to help relax after a busy day. Our mobile stands are equipped with AV shelves for gaming consoles or video streaming devices. ONKRON takes care of your health and comfort.
ONKRON has been manufacturing and distributing high-quality mounting solutions for TV screens, computer monitors and displays for over 10 years worldwide. We are proud to present a new mobile TV stand – TS1351. It combines the best features of our most popular models, and yet has a significantly smaller base than any of them. TS1351 is a universal mobile TV stand for most television sets on the market today. It perfectly fits 40 to 65"-sized LCD, LED, OLED, plasma, curved and flat panel screens weighing up to 100 lbs. You can find VESA mounting holes on the backside of your television set - this TV cart's mounting brackets are compatible with the following VESA standards: 200x200, 300x100, 400x200, 200x300, 300x200, 300x300, 300x400, 400x300, 400x400, 500x400, 600x200, 600x300 and 600x400 mm. The stand is easy to assemble and disassemble, it comes with detailed set up instructions and 3 sets of most popular bolts to mount your screen – please choose the correct ones with caution after checking with the TV manual. This easy-to-maneuver TV stand is a perfect combination of functional design, quality, and value. TS1351 sports a heavy-duty SPCC steel frame, a height-adjustable mounting bracket, a sturdy yet small base on 4 locking caster wheels, and an AV shelf with a load capacity of 10 lbs for audio-video equipment, receivers, gaming accessories or laptops.
Check out this TV stand's 3D model with an option to view it in Augmented Reality on a mobile device:
Mounting a television display on a portable cart is an easy and smart solution for big, small, and medium-sized businesses, non-profits and community centers, schools and universities, etc. Imagine the possibilities for information sharing, streaming, spot-on marketing, telecommuting, and teleconferencing! Display any information in any space with an electrical outlet. A modern solution for hoteling, gaming, and home entertainment. A perfect way to avoid permanent TV installation on the walls and to have a TV set handy wherever you need it - in any room of the house or outside, in a rental apartment or in a converted garage. Great for entertaining company in your backyard or enjoying outdoor living. Easy-to-maneuver ONKRON television stands are a perfect combination of functional design, quality, and value.
ONKRON Trusted design - excellent support.
Strong Wide Steel Frame and Universal VESA Mount
Supports 40" to 65-inch displays. Fits practically all modern screens - LCD, LED, OLED, Ultra HD, plasma, curved and flat panel screens with the following VESA mounting standards: 200x200, 300x100, 400x200, 200x300, 300x200, 300x300, 300x400, 400x300, 400x400, 500x400, 600x200, 600x300 and up to 600x400 mm.
Strong and durable frame is made of SPCC-grade steel and can easily hold TV sets weighing up to 100 lbs (45.5 kg). The cart has undergone a triple load test - it is safe and sound.
Height Adjustable Double Columns
Telescopic steel columns designed to lower or raise your TV screen without any tools. No need to take the TV off the mount. Available height adjustment range is from 47.2'' to 59 inches off the floor to the middle of the screen in 2-inch increments. Now you can find the best viewing angles!
Height Adjustable AV Shelf
The cart comes equipped with a shelf (load capacity up to 10 lbs) for audio/video equipment, streaming devices, gaming accessories, or laptops.
Built-in Cable management
Hide all the cables and wires inside the telescopic columns and enjoy the view!
Locking Caster Wheels
High quality wearproof PVC caster wheels for smooth rolling anywhere without scratching the floor. Wheels are easily locked, preventing the stand from accidental movement for maximum safety.
Smaller Base - Saves Much Space
This cart has a space-saving base unlike other models, yet it is just as stable and has the same load capacity. The plastic cover perfectly hides all mounting holes, giving the cart an aesthetically pleasing look.
TS2551
TS1661
TS1351
TS1551
TS2771
TS1881

TV Size

32" - 55"

32" - 65"

40" - 65"

40" - 70"

40" - 80"

50" - 83"

Max TV weight

60 lbs

72 lbs

100 lbs

100 lbs

100 lbs

200 lbs

VESA

100 x 100 mm
600 x 400 mm

100 x 100 mm
600 x 400 mm

200 x 200 mm
600 x 400 mm

200 x 200 mm
600 x 400 mm
200 x 200 mm
700 x 400 mm
200 x 200 mm
800 x 500 mm

Number of shelves

2

2

1

1

2

2

Frame material

Aluminum

Aluminum

Steel

Steel

Aluminum

Steel

Comparative size

XS

S

S

M

L

XL
Onkron offers a wide selection of wall and desktop mounts and TV carts for LED, LCD, Plasma, Flat Panel Displays, TV screens, and computer monitors.
SHIPPING POLICY
Onkron Shipping Policy
Please note that all products bought at onkron-uk.co.uk are eligible for Free Shipping. Free shipping automatically applies only for orders with shipping within UK.
All Items are delivered within 5-7 business days starting from the purchasing date. Expedited shipping is available but will be charged extra.
You can specify the delivery costs by mail info@onkron.co.uk