ONKRON Mobile TV Stand for 50-83" TVs with Wheels Shelves up to 90,9 kg Height Adjustable Rolling TV Cart TS1881 White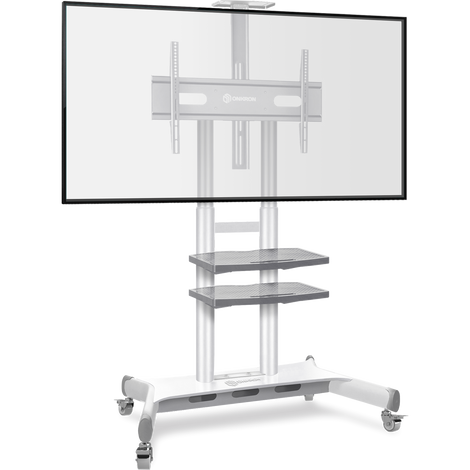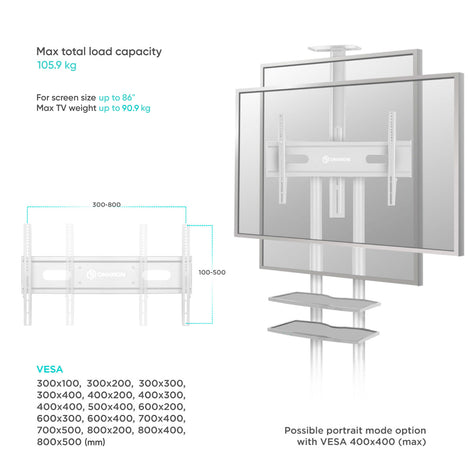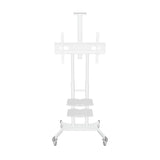 ONKRON Mobile TV Stand for 50-83" TVs with Wheels Shelves up to 90,9 kg Height Adjustable Rolling TV Cart TS1881 White
For business
We have a special offer if you are interested in buying TS1881-WHT wholesale. Just send form.
CUSTOMIZE IT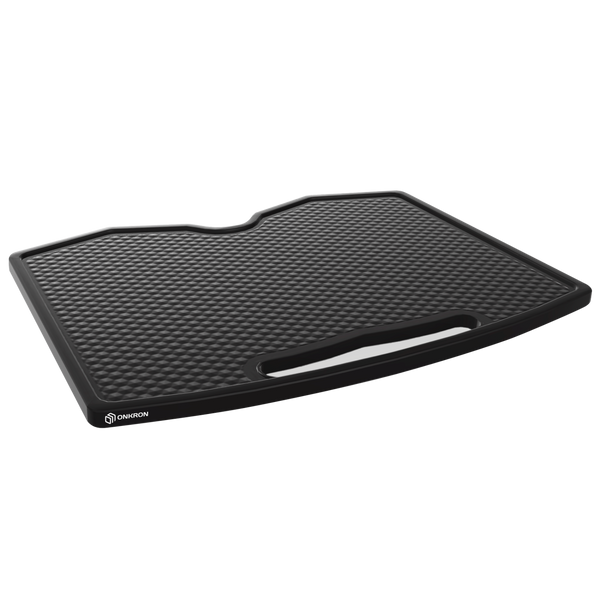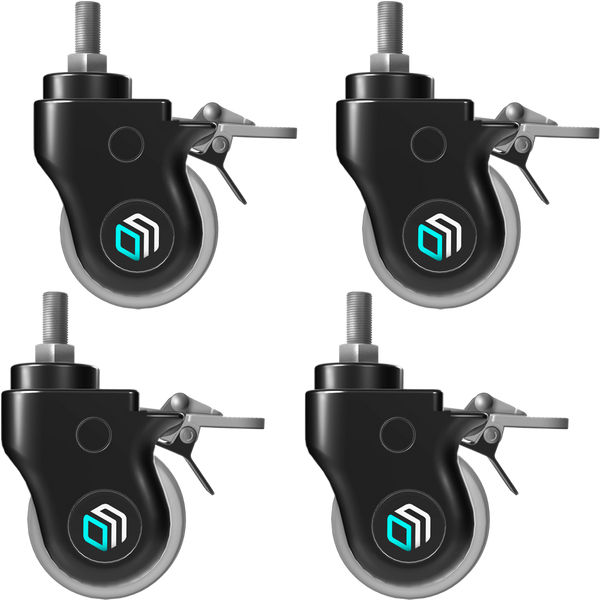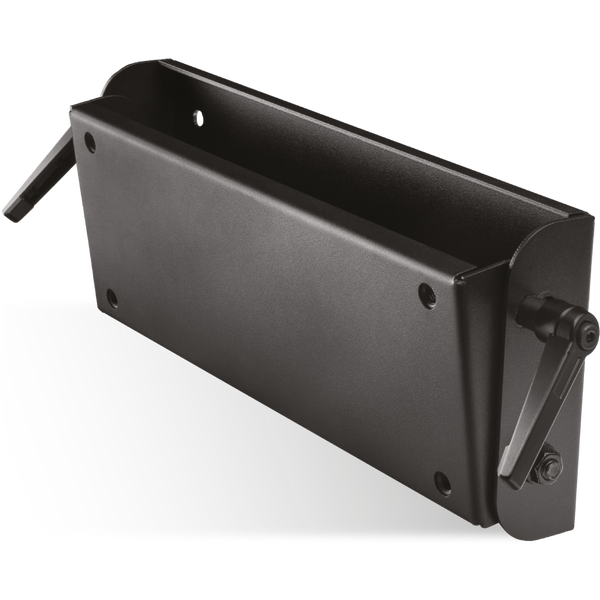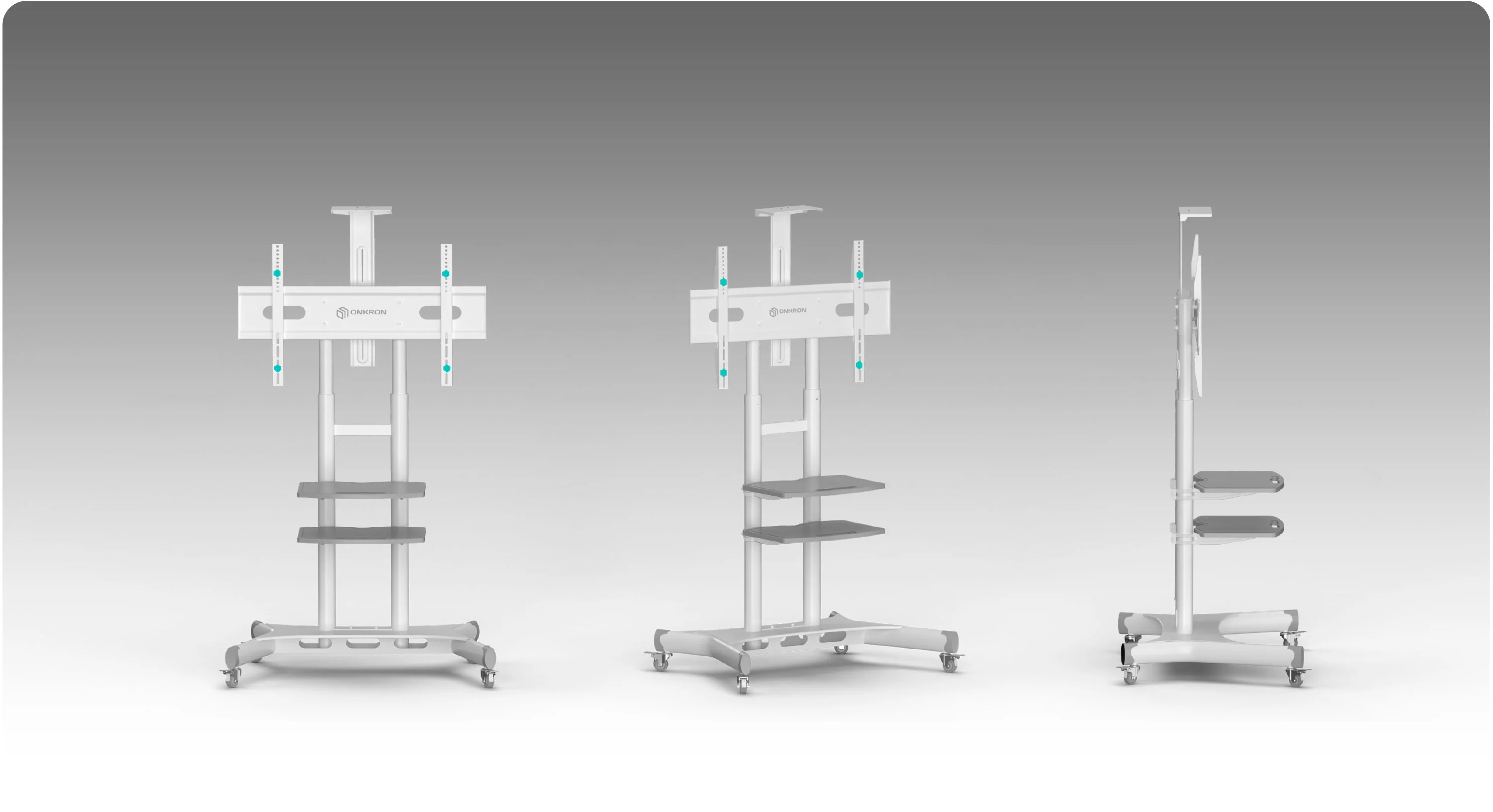 TS1881 The Best Choice for Your TV
ONKRON - smart solutions for everyday use

Height adjustment
135-165 cm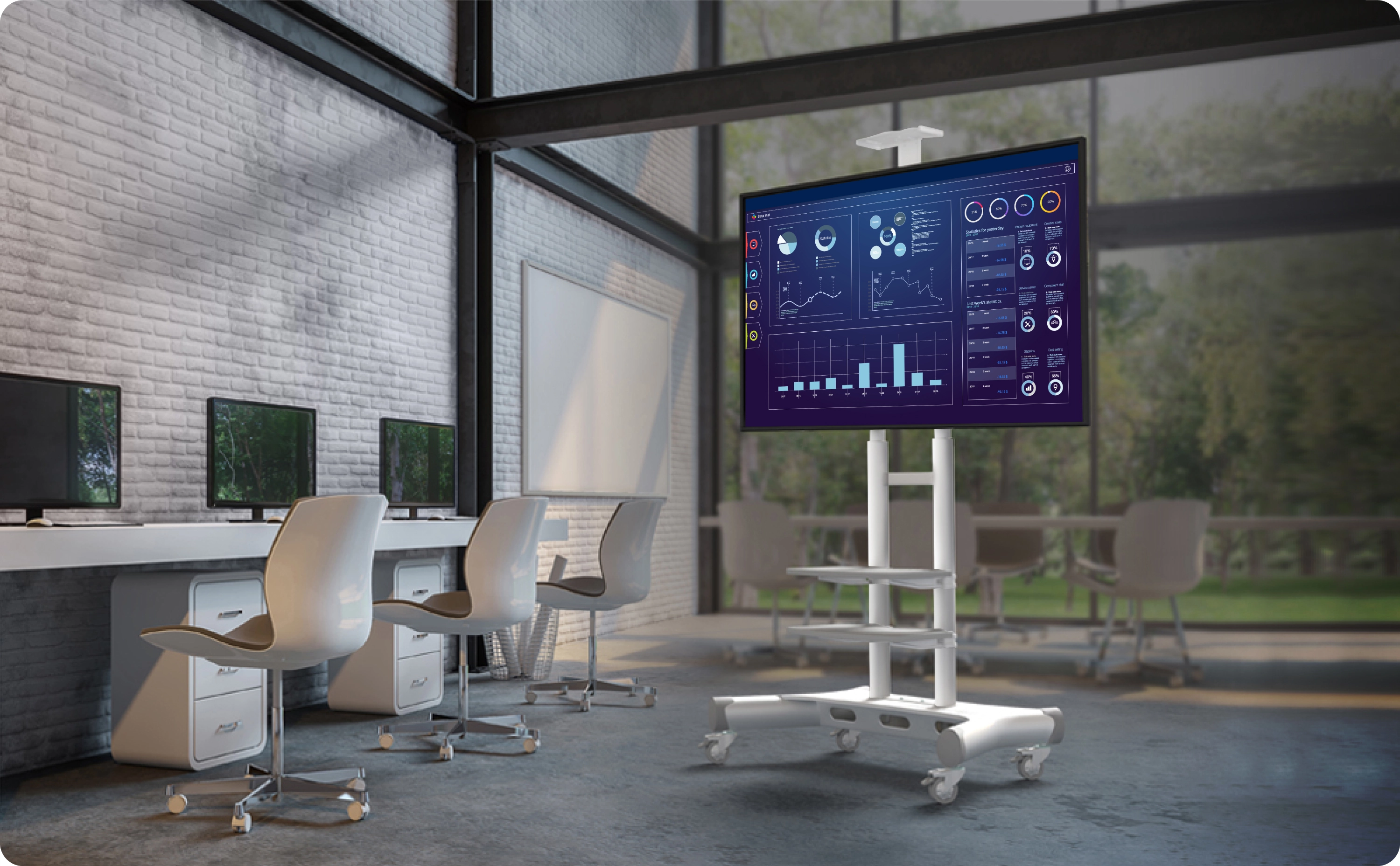 Various mounting options
The bracket is suitable for attaching panels with a range of VESA sizes - from small 300x100 to the largest 800x500 mm.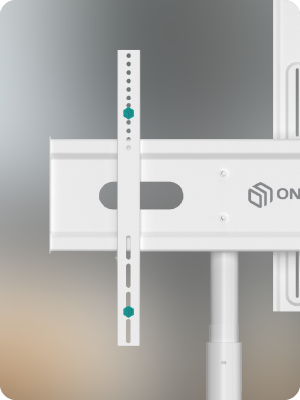 Easy Height Adjustment
TV height can be adjusted between 1350 mm and 1650 mm with the help of special spring-loaded buttons, without the need for additional tools.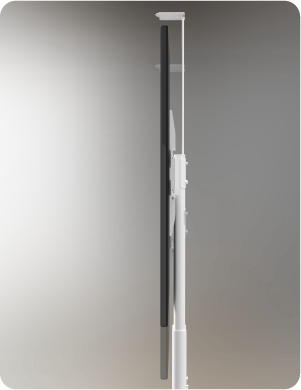 Shelf for equipment
Two high-quality plastic shelves for audio or video components, which are adjustable in height and designed to hold your equipment.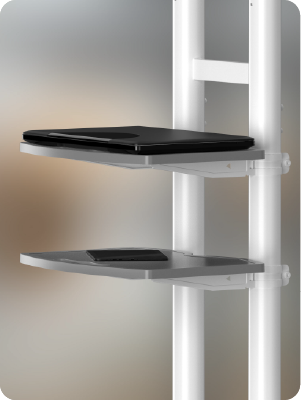 Reliable wheels with a locking system
The built-in brake system in the wheels will help securely fix the stand and prevent accidental movement.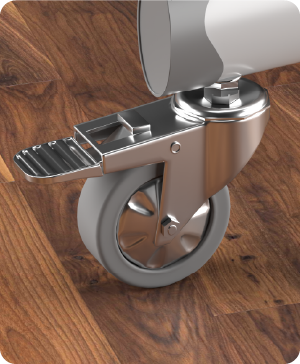 Cable management system
The integrated cable channel in the columns allows you to hide and fix cables from your TV and accessories, creating a more aesthetic look for your device.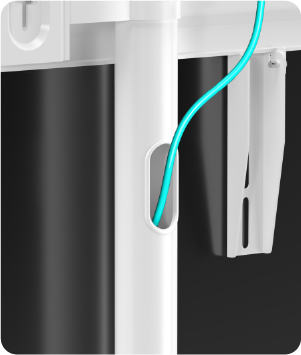 Portrait mode option
Possible portrait mode option with VESA 400x400 mm (max).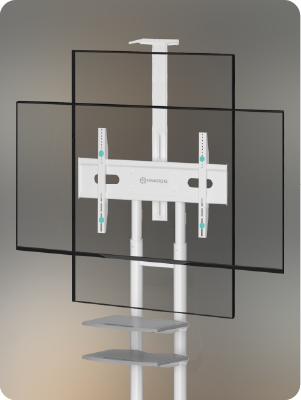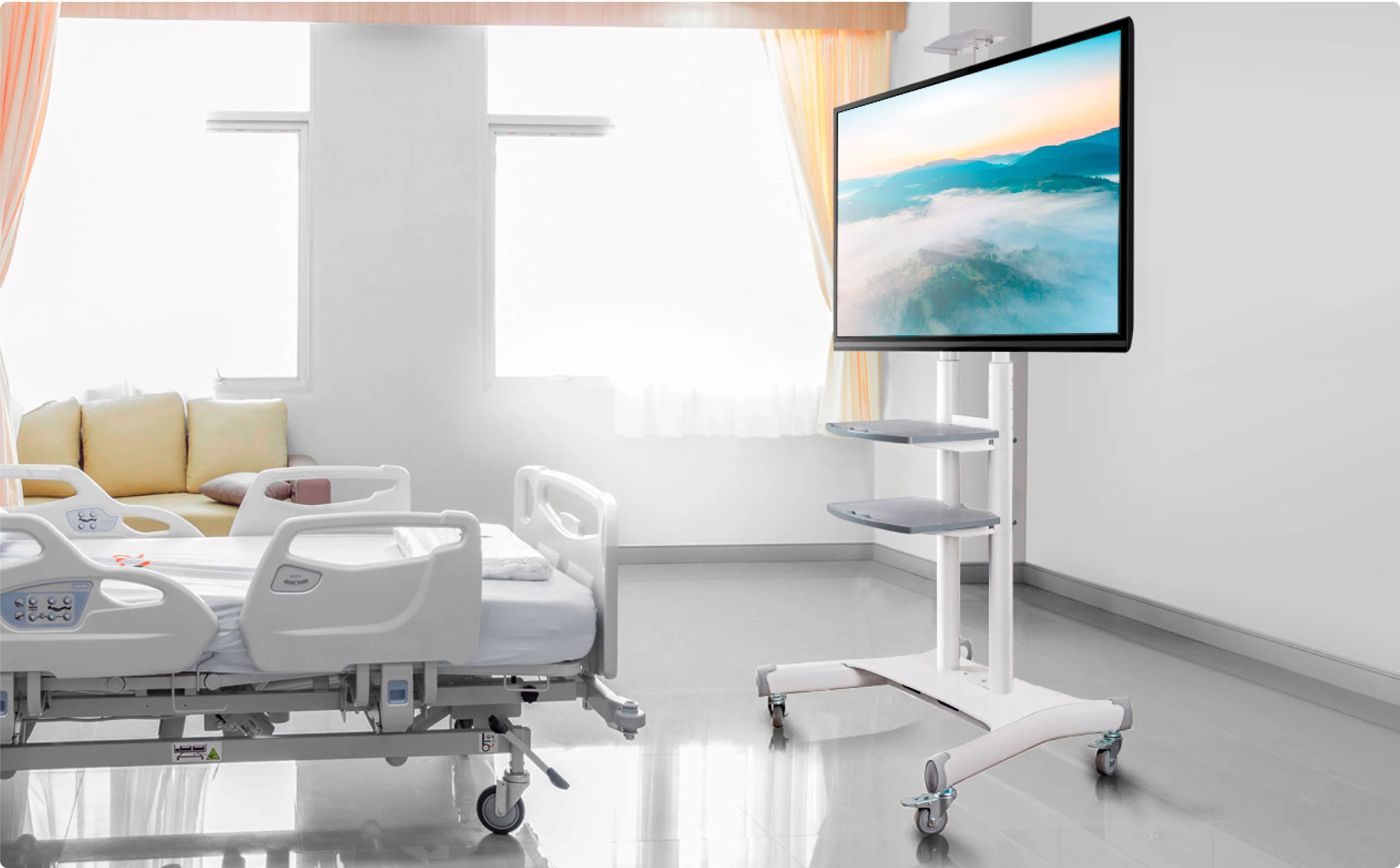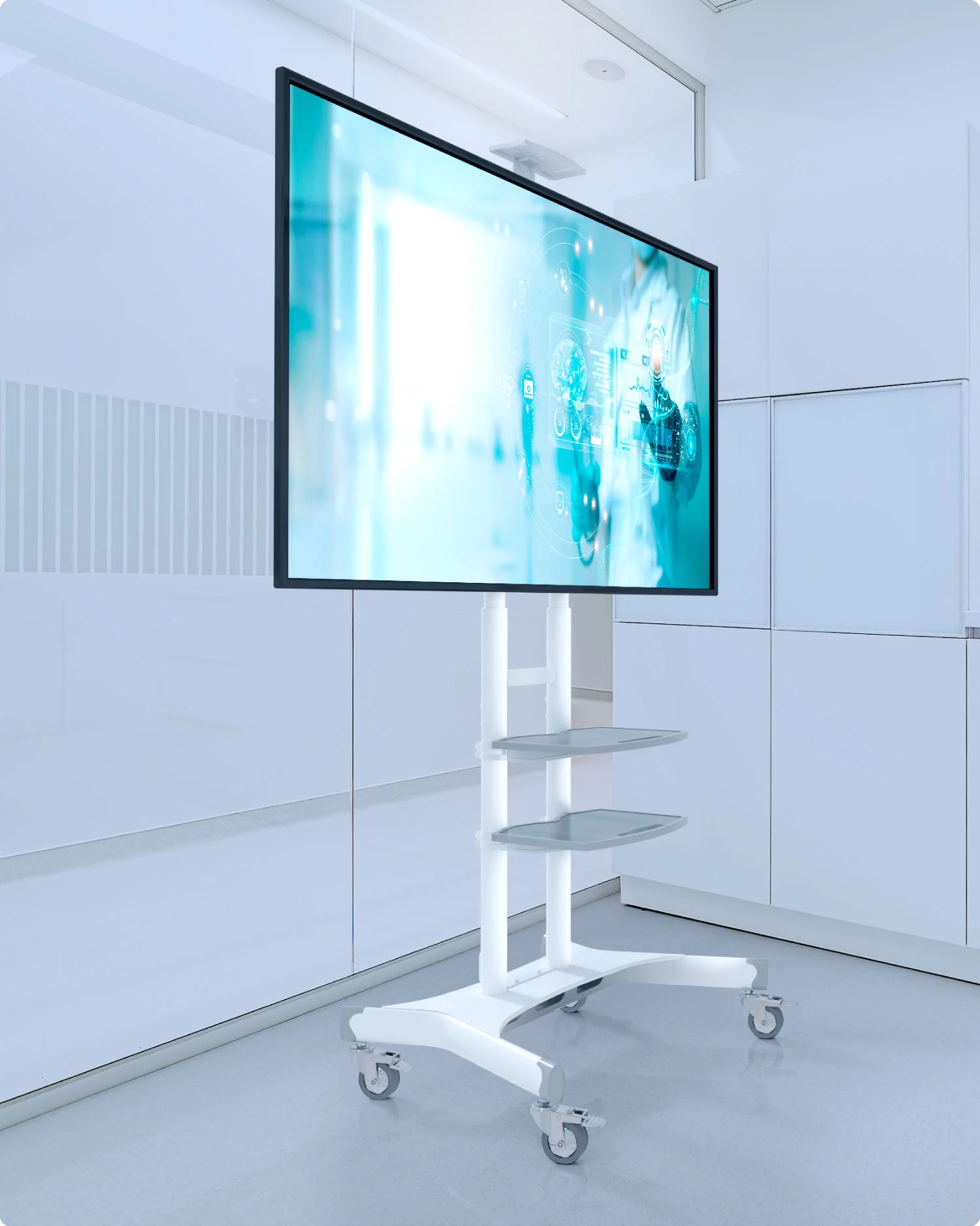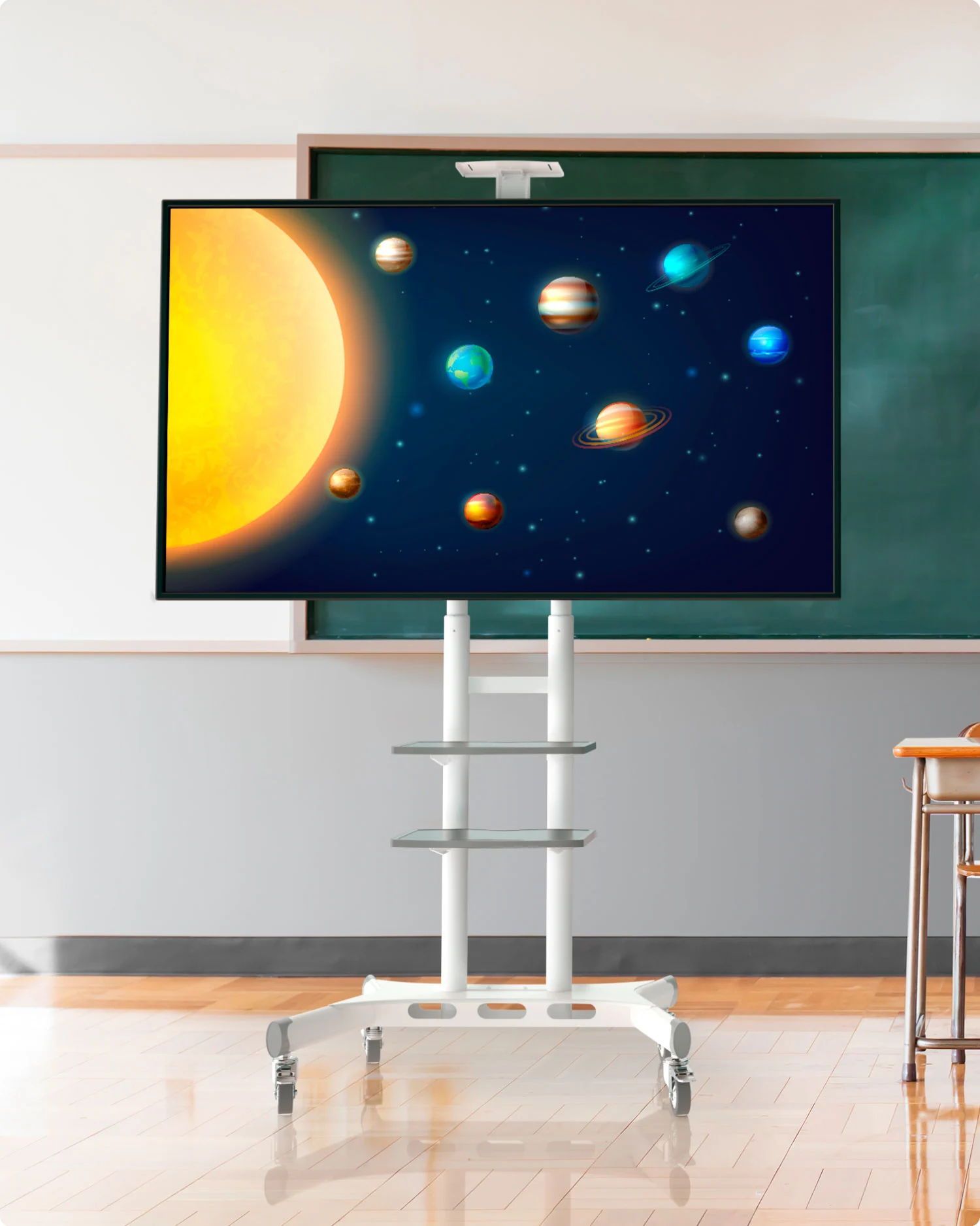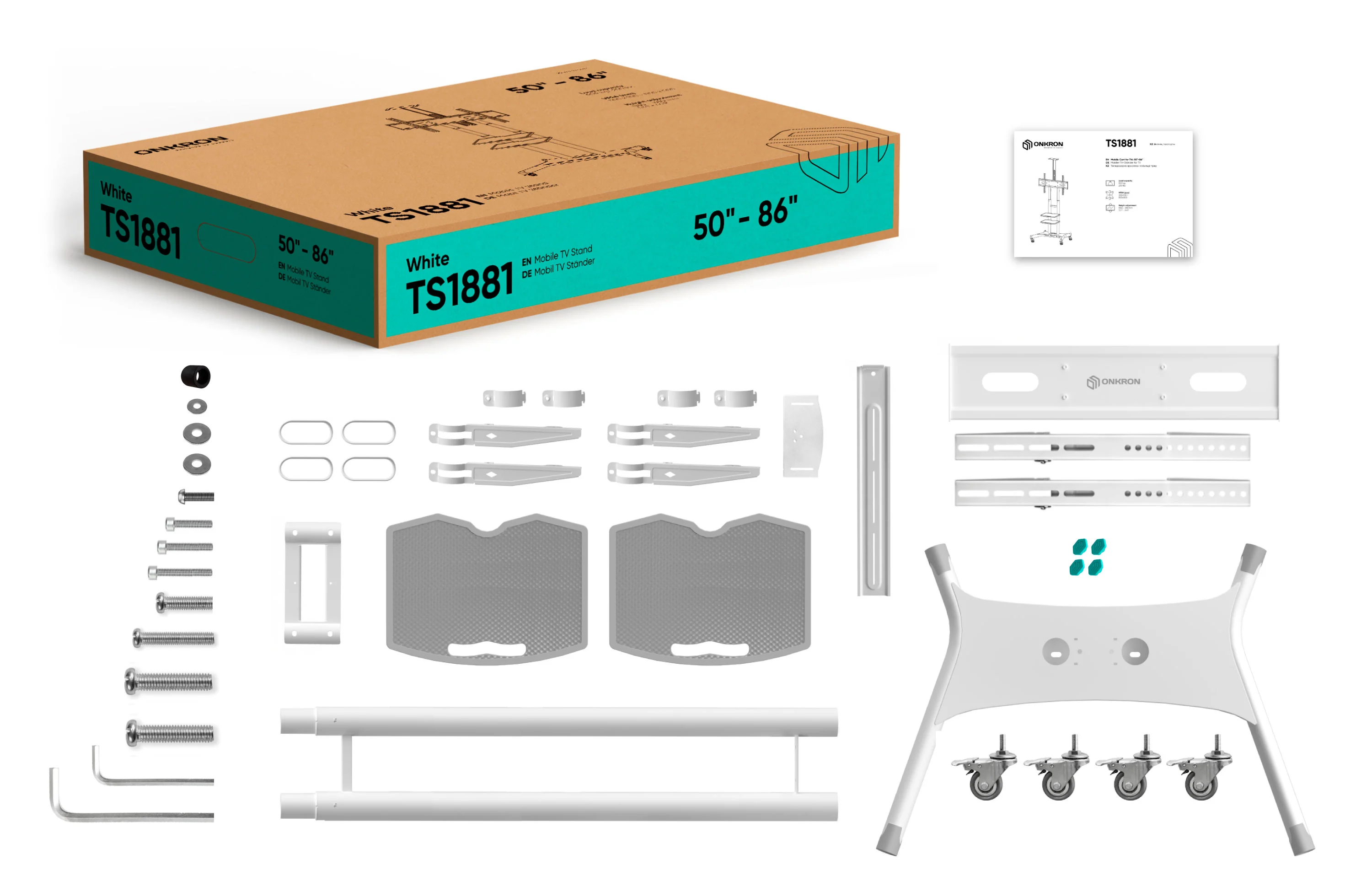 SHIPPING POLICY
Standard and express delivery is available, the cost is calculated automatically upon specifying the address in the shopping cart.
Standard delivery: 2 - 4 business days
Express delivery: 1 - 2 business days
Pickup is free of charge, usually ready in 24 hours.
Price is calculated separately for bulk orders.
You can address any queries by email 
support@onkron.co.uk