Summer New Releases by ONKRON
Meet new ONKRON products designed to improve your life!
TS1351R
TS1351R is a full-featured compact TV stand. Compared to the TS1351 mobile cart, the main feature of this stand is that you can switch the screen to portrait mode with no need to reinstall it. Watch vertical videos, photos, display ads to your clients – everything is possible in one movement. A sturdy shelf is designed to fit all extra equipment you need. The TV stand is also secure: rubberized wheels with a locking mechanism will not damage any flooring, and the cart will stand still on an uneven floor. Suitable for up to 65" screens weighing up to 45 kg (99 lbs).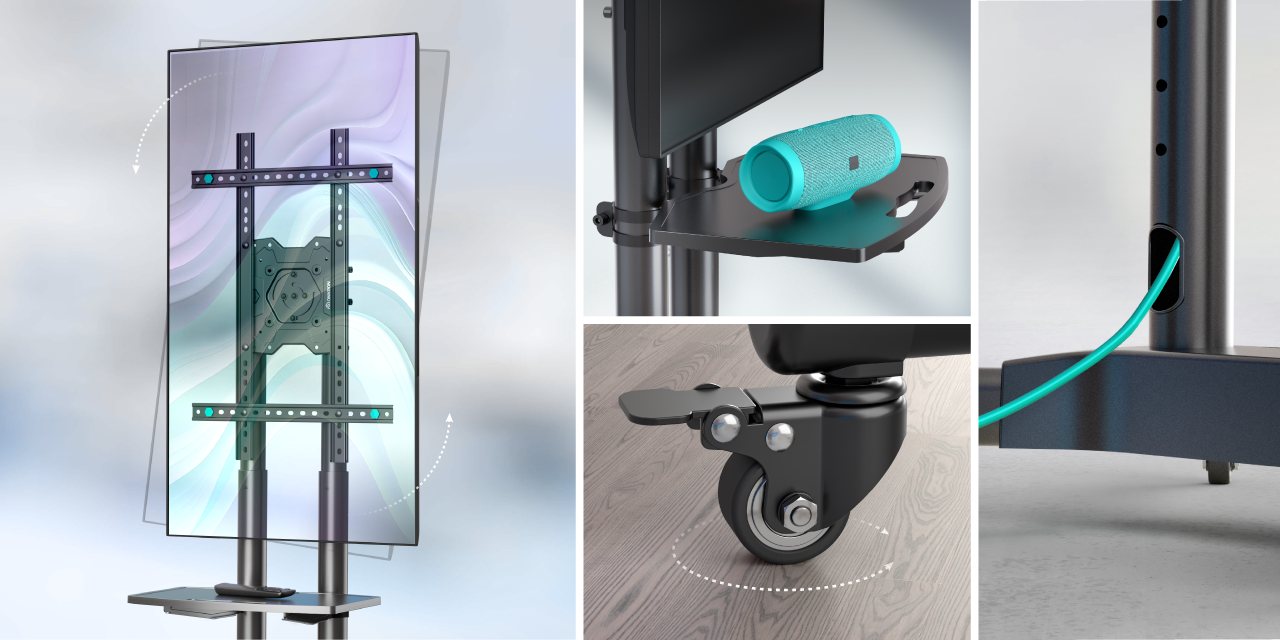 TS1551R
Another mobile TV stand that allows you to switch the screen to portrait mode in no time. It is larger than 1351R, which makes it an ideal option for a customer service area, office, or a small storefront in a mall. The TV cart is stable due to its wide solid base that also provides space for additional equipment. The TS1551R stand has a shelf for these needs, and if you want even more space, you can purchase another one. The TV stand is compatible with up to 75" inch TVs weighing up to 45 kg (99 lbs).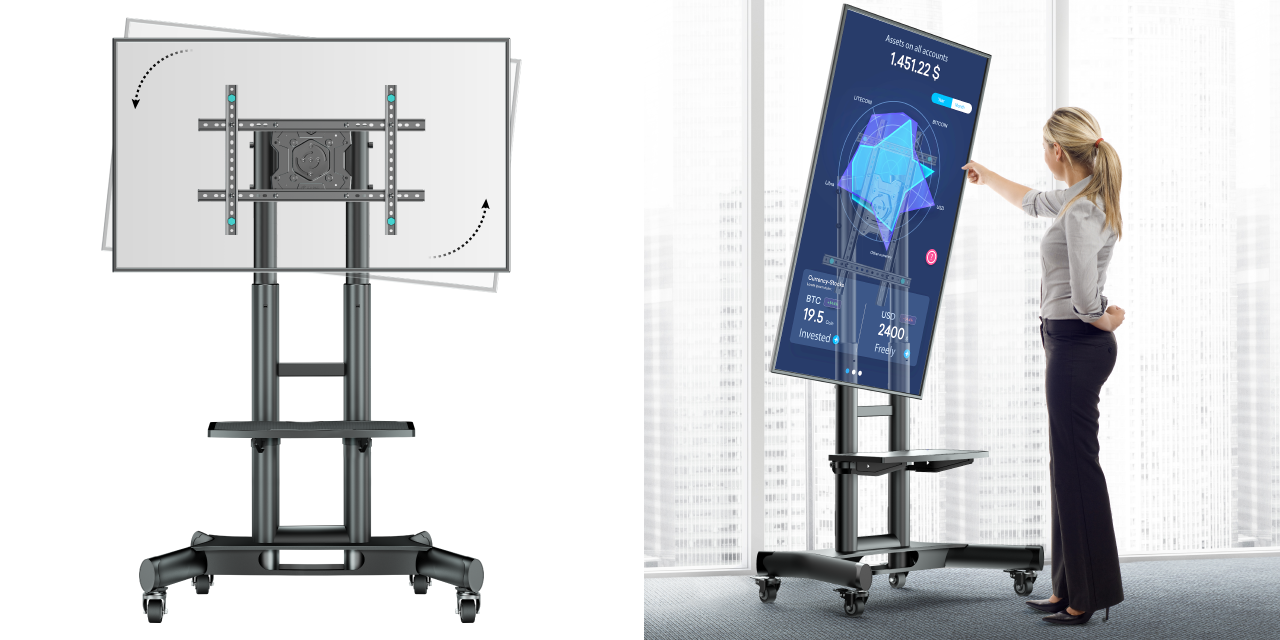 A2N
Every mini-PC user knows how important the device's compact size is. However, this size comes with its benefits and drawbacks. The benefit is that it does not require much space and is handy to take with you. The drawback reveals itself during stationary use, as it is very easy to drop the mini-PC on the floor, and on top of that, the cables ruin the aesthetics of the interior design. The A2N mini-PC adapter mount was designed specifically to solve these problems. With this mount you can easily install your device behind the monitor's VESA panel, mount's or stand's column, or simply under the desk.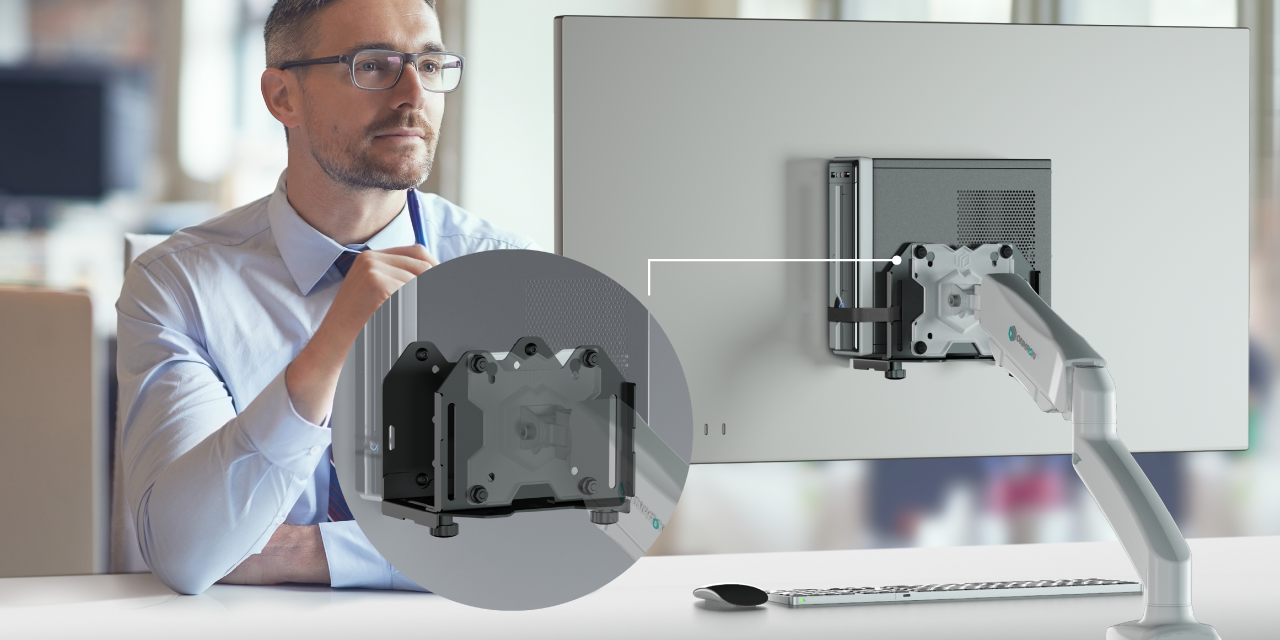 Additionally, two wall mount models – FM6 and TM6 – have got a major update to make them even more functional and convenient in use. These wall mounts are different from their previous versions in that they can now support screens of larger size. Besides, the spirit level and releasing straps of the Click'n'Pull system were updated. The spirit level is now provided with a conductor, so that you can drill holes evenly, and after the mount's installation your toolbox will get a new tool! The straps have not only changed visually, but also received notches to be concealed behind the TV after installation.